Say What?! Gwyneth Paltrow Claims Being An Actress Is Harder Than Having An Office Job, As Ex Chris Martin Holds 'Up OK' In Wake Of Split — The 5 Latest Developments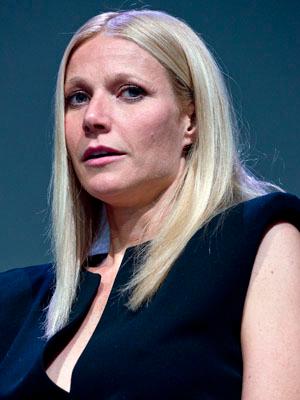 Family and friends are taking sides in the Gwyneth Paltrow and Chris Martin split and RadarOnline.com has the five latest developments on how they're handling the very public breakup.
Conscious Uncoupling
Paltrow's much maligned statement saying they were going to "consciously uncouple" is getting support from her A-list friends. Cameron Diaz weighed in on the split, and says the Hollywood couple is doing the right thing. "I think it's actually a very elevated and conscious decision and realized statement -- when people like Chris and Gwyneth who really worked hard to be friends and keep the things that are good and work in their relationship, which is being friends and being parents," Diaz, 41, told Extra. "People go separate ways in other aspects of their life and I think it's really brave of them to phrase it that way," Paltrow's buddy continued. "Leaving as a couple and deciding to stay together as parents and as friends -- I think it's beautiful." She added: "I'm so proud of them."
Article continues below advertisement
Gwyneth Is Getting The Blame
Paltrow has a dating history that would make anyone jealous with her ex-boyfriends including some of the biggest stars in the world (Brad Pitt, Ben Affleck) but despite her marriage lasting over a decade public sentiment seems to be on his side, with assumptions of cheating falling soundly on her. The adult website Victoria Milan conducted a survey of their male and female members of their site in the US and the UK and they claim that "87 percent of the 4,000 people surveyed think that Gwyneth Paltrow, known as a heart breaker, did cheat on Chris Martin." And even though the couple have said they are both ending the marriage, the site claims "77% of them blame Gwyneth for the end of the relationship."
Article continues below advertisement
Gwyneth Works Harder Than Other Moms
Known for her shockingly elitist statements, Paltrow hasn't changed, recently saying that her job as a high paid actress (with a slew of assistants, a publicist, agent etc.) makes her life much more challenging than other moms. "I think it's different when you have an office job, because it's routine and, you know, you can do all the stuff in the morning and then you come home in the evening," Paltrow claimed. "When you're shooting a movie, they're like, 'We need you to go to Wisconsin for two weeks,' and then you work 14 hours a day and that part of it is very difficult. I think to have a regular job and be a mom is not as, of course there are challenges, but it's not like being on set."
$14 Million Malibu Home To SHARE
Paltrow and Martin recently splashed out $14 million for a lavish Malibu estate that is so gigantic that the couple will reportedly be able toeach have their own house on the property, so splitting up won't be quite as hard. "Music industry insiders say that the place actually includes two totally separate living spaces under one roof, so Paltrow and Martin can live together apart during their divorce," the NY POSTreported. According to the paper, the Hollywood couple purchased the John Lautner designed house under a new trust named Magic Kingdom Land while their other homes have been purchased under the name Orchard House LLC.