Exclusive
Dog The Bounty Hunter & Security Team Involved In Alleged Violent Bar Incident -- Police Called, No Arrests Made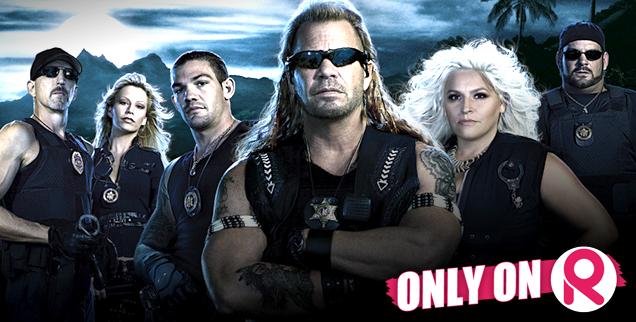 Article continues below advertisement
"However, multiple witnesses at the scene that were interviewed by the police say the victim was being a jerk the whole night. He was told multiple times to leave the club and he did not. Several people told this version of events. No arrests were made and the investigation is still open, but based in what the many witnesses have to say it is doubtful a warrant is forthcoming."
According to Officer Perkins, Dog was not interviewed — only his bodyguard was.
MORE ON:
Celebrity Justice
However, Reeds has a very different story to tell.
"I am doing fine now. I was knocked unconscious for five minutes from what I am being told," Reeds said in an interview.
"We were all on the stage dancing and that is when DBH came in and told us to get the f**k up. They had already had a table in front of the stage reserved but he told us we had to move. We were upset. I went to go and talk to Dog, and his bodyguards came up and the bouncers of the bar had us all escorted outside. When we told the owner of the bar what happened he invited us back in and offered to pay for all our drinks."
But after an hour, Reeds claims the bodyguard picked a fight.
"I walked off to go to the bathroom and had to walk past the table. I did not say a word to him and two of his bodyguards got up and got in my face… I walked by and told them I was going to bathroom, but the bodyguard justcold punched me from the side," he said.
"I then remember waking up at my parents home with the cops. I do not remember going to the car or how I got home. My cheek is swollen and my shoulder is sore from when I fell. I cannot put any weight on my body. A bodyguard told my mom to 'shut up b*tch.' They were out of line. I want people to know how bad Dog and his people are. Dog was laughing at the fact that one of his people knocked me out. The bodyguard needs to come forward and take responsibility."