Exclusive
EXCLUSIVE: Man Suing Dog The Bounty Hunter Has A NEW Arrest Warrant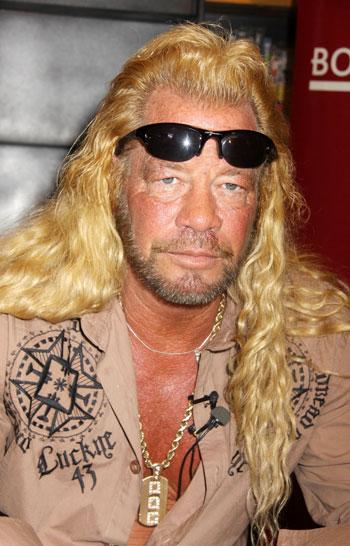 Hoang Nguyen is getting a little more attention than he wants.
The man who is suing Duane "Dog the Bounty Hunter" Chapman after being collared by him, now has a new arrest warrant, RadarOnline.com has learned exclusively.
Dog grabbed Nguyen in April, 2009 for skipping bail on several outstanding warrants.
EXCLUSIVE DOCUMENT: Read Nguyen's Lawsuit
Much of the action was captured for Dog's reality show but Nguyen claimed his reputation was damaged because Dog and his crew said he shot at them first, before they fired pepper pellets that hit his body.
Article continues below advertisement
Now it looks like Nguyen's reputation has taken another hit – but he's going to have a tough time figuring out how to blame Dog for this.
An arrest warrant for Nguyen was filed Tuesday, RadarOnline.com learned exclusively. It was issued for failure to file proof of completion of a public service program stemming from a 2008 charge of driving with a suspended license. He got a deferred sentence pending completion of the program and now faces a hearing to revoke the deferred sentence.
Nguyen has been arrested more than 12 times for various offenses including domestic violence, harassment, obstructing a peace officer, multiple traffic violations and theft. He's been convicted on several felonies and misdemeanors.
His lawsuit against Dog is drawing fire from many people close to the reality star.
"This is ridiculous," one person familiar with the case told RadarOnline.com. "This guy had outstanding warrants on him and was ordered to stop. This is like suing a cop for making a good arrest.
"It's reckless. He was arrested properly."