Exclusive
'Dancing With The Stars' Cast And Crew Dreading The Return Of 'Diva' Erin Andrews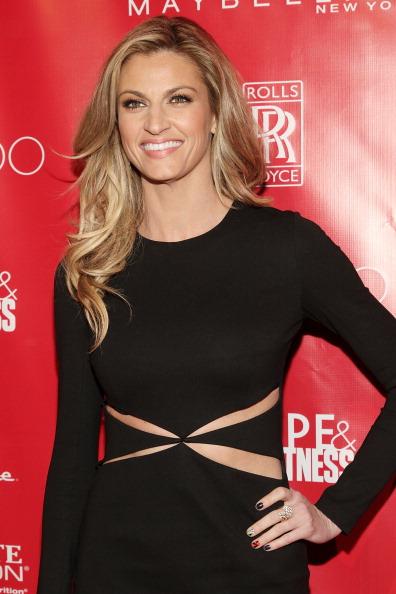 Article continues below advertisement
"The cast and crew were absolutely stunned when Brooke was abruptly fired....she was beloved by everyone. Viewers loved her. Several members of the crew recall what an absolute diva Erin was when she was on the show as a contestant. It was common for Erin to be complaining about her costume, and demanding last minute changes," a source told Radar.
"Everything Erin does is all about her....she made no effort to ever befriend the other professional female dancers on the show. It was apparent to everyone that Erin wanted to be the sole focus of attention and went out of the way to always name drop which pro athletes she had recently interviewed."
Article continues below advertisement
According to reports, producers wanted to appeal to Andrews' male viewer fans, from her sports reporting.
"It's just ridiculous because there is no way Erin's male sports fans are going to watch her on a dancing competition show, especially when she won't be wearing a skimpy outfit. Watching Erin interview celebrities about their dance performances just doesn't appeal to the male demo 18-49," the source continued.
"In fact, this could truly backfire for ABC because the core female audience of the show might resent Erin for replacing Brooke. Brooke is a working mom, and had recently undergone a health crisis.....it just made her extremely appealing. On the other hand, Erin is single, no kids, and doesn't really relate well to other women, and that will come across to the audience. "
The new leaner, cheaper-to-produce DWTS will return for its 18th season on March 17.
A Rep for Erin Andrews had no comment.