BANNED! Chelsea Handler Says She Won't Allow Real Housewives On Her Talk Show: 'I'm Not Interested In Anything They Have To Say!'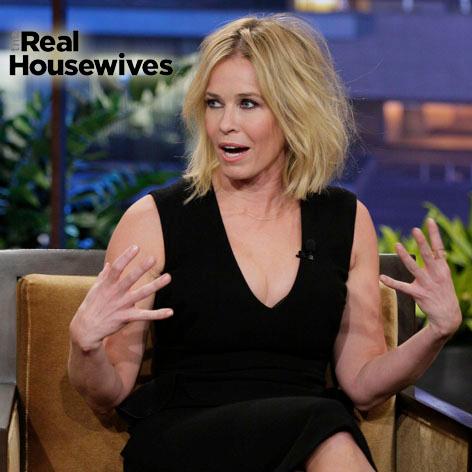 Get ready for a girl fight! Chelsea Handler just made dozens of drama-prone enemies when she announced earlier this week that she's outright banned all members of the Real Housewives franchises from appearing on her E! show, Chelsea Lately.
Discussing her career with BFF Gwyneth Paltrow at a panel event, she said, "Now, I can pretty much say I don't want a Real Housewife on my show."
"I don't wanna talk to them!" she insisted. "I don't care. Not that they're a dud; they'll talk. But I'm not interested in anything they have to say, is the problem."
Article continues below advertisement
This isn't the first time she's slammed the Bravo ladies in public. During a 2013 appearance on What What Happens Live after-show, she was even more vitriolic.
"I actually haven't had any on my show because I think it's sick," she told franchise honcho Andy Cohen. "I know that people are watching the show and they watch Bravo. I actually think that franchise is kind of a terrible thing."
"Women shouldn't be making money off of the fact that they have fake boobs and fake vagina and a fake whatever," Handler insisted. "I actually don't support that."
Handler admitted she did have just one on in the past -- but when a guest host was filling her spot.
Why the aggression?
Real Housewives of Beverly Hills star Brandi Glanville previously revealed, "I made out with Chelsea's lesbian friend and her assistant and her brother, so she hates me … Chelsea, suck it!"
Are you Team Chelsea or Team Housewives? Let us know in the comments!