Is Brandi Trying To Avoid Another Feud? Glanville 'Softens' Attack On Chelsea Handler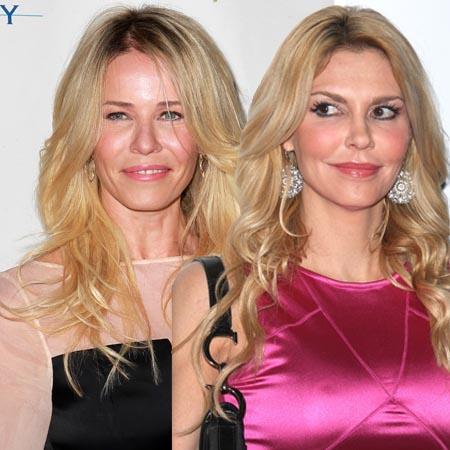 Article continues below advertisement
Writing on Twitter Tuesday, Glanville wrote: "I think Chelsea Handler is funny most of the time, she sucked on WWHL and talked mad sh*t about the housewives on the after show. That's it."
As RadarOnline.com previously reported, Glanville -- known for showing no mercy in her attacks on her enemies -- slammed the equally acid-tongued Handler to WWHL host Andy Cohen during her Monday appearance.
"She sucked on your show," Brandi said of Chelsea's appearance on the Bravo chat show a week earlier. "She was horrible. She wasn't funny, it was completely awkward."
As for the negative comments about the Housewives — Chelsea said the franchise is "sick," and she avoids booking the reality stars on her show — Brandi said simply, "Chelsea, suck it!"
The outspoken ex of Eddie Cibrian said Chelsea "hates her" because they share many of the same connections.
"We know each other," Brandi said. "We have the same gay gent, and I made out with her lesbian and her assistant and her brother!"
Glanville's bombshell memoir, Drinking & Tweeting: And Other Brandi Blunders, is in stores now.