Exclusive
Pill-Popping, Punching Walls & Setting His Shorts On Fire! Eyewitness Account Inside Charlie Sheen's Out-of-Control Mexican Vacation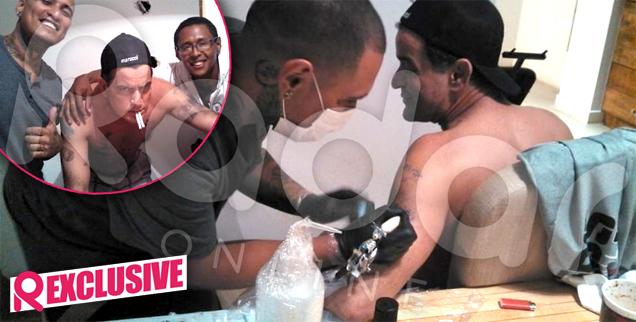 Forget laying by the pool and long walks on the beach. When Charlie Sheen took porn star fiancée Brett Rossi to Cabo San Lucas over Christmas and New Year's, RadarOnline.com has learned, it was a vodka-soaked bacchanal of pill-popping, punching walls, setting clothes on fire and worse!
Now, only RadarOnline.com has all the dirty details of Sheen and Rossi's wild vacation South of the Border!
Shortly after his arrival in town, Sheen's camp summoned a local tattoo artist and his friends to his suite at the five-star Hotel El Ganzo -- and what they found there stunned them.
Article continues below advertisement
"As soon as we get to the place, his bodyguard opens the door and invites us in," one of Sheen's guests tells RadarOnline.com.
"Charlie is seen standing at the table… on the table are bottles of vodka, cigarettes strewn everywhere, a handful of Vicodins… He takes a few and chases it with vodka."
"What's up f**gots?' he says as he notices us enter the room," the source dished. "We all meet Charlie and after he tells us about the tattoo he wants. We sit down to get started."
According to the source, Sheen opted to have a New York Yankees symbol on his right arm covered up by "the theme from the movie Jaws."
"Halfway through this tattoo, he takes some more Vicodin," the source claimed. "Then without warning, Charlie punches a hole in the wall in front of him. He would later sign his name above the hole."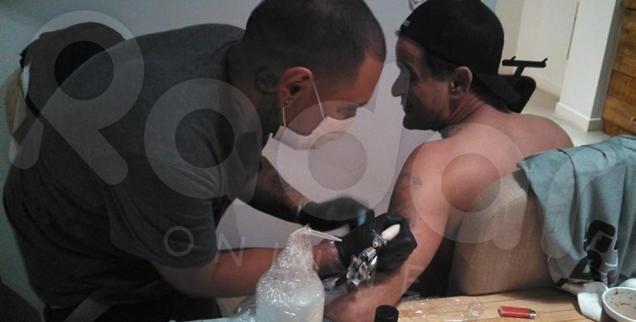 Before long, the source said, it became clear that Sheen, 48, was "really f*cked up. He strips down to his boxers and proceeds to set his shorts on fire!"
Article continues below advertisement
"His bodyguard warns against this," the source said, "but Sheen moves on to his next target."
Despite the fact that Sheen's then-girlfriend Rossi had tagged along on the trip, the source said he was still looking for some loving from the MEN present, "asking one of us to kiss him!"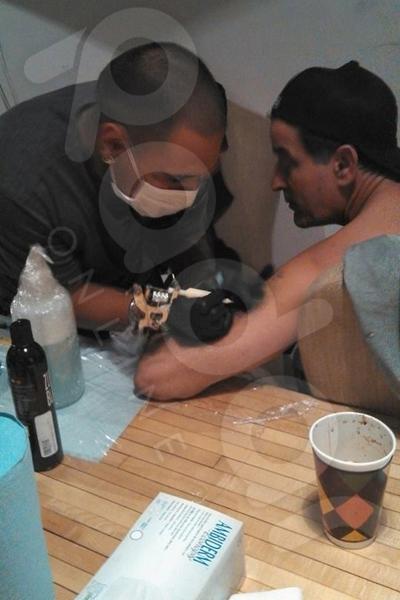 When the male refused, "Charlie said, 'I'll give you one thousand dollars,'" the source claimed. "Friend says, 'Hell no.' Charlie says, 'I'll give you ten thousand dollars.'"
"Though possibly the dumbest move of his life," the source joked, "my friend says hell no once again!"
But even as the group started to pack up the equipment in preparation for their exit, Sheen wasn't ready for the night to end, insisting they adorn him with yet another tattoo.
"His daughters with Denise Richards, Sam and Lola had recently made him some bracelets," the source explained to RadarOnline.com. "His voice cracks as he tells us the story… so Charlie decides to get it permanently tattooed on his wrist."
Article continues below advertisement
Shortly after, they were ushered out, with the bodyguard insisting "they would be in touch when Charlie got back to Cabo so that we could tattoo the other bracelet on the other wrist."
Not long after, Sheen would return to Los Angeles with his new tattoos. And during a Valentine's Day trip to Hawaii, he popped the question to XXX star Rossi.
But as RadarOnline.com exclusively reported, she is still married to her first husband, Johnathan Ross.
Thankfully, Sheen's attorney is representing her in her divorce, which is expected to proceed without incident, clearing the way for the actor's FOURTH marriage and the Sheen babies she so desperately craves.