Scorned Andrew Silverman: My Ex-Wife's Affair With Simon Cowell Made For 'Fascinating, Unexpected, Shocking' Life Experience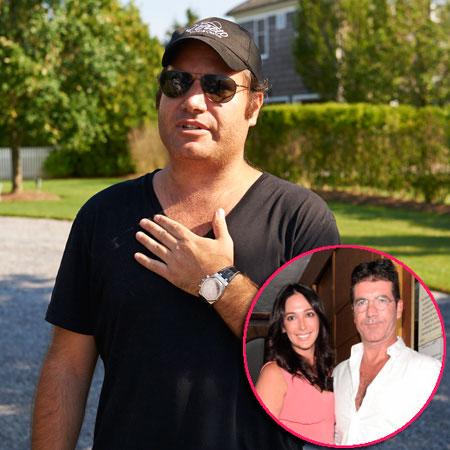 Lauren Silverman's ex-husband Andrew has broken his silence over her affair with Simon Cowell that resulted in the end of his marriage with the beautiful brunette socialite, who gave birth to Cowell's son Eric last month.
The businessman, speaking with the New York Observer, admitted he was hit hard by the "fascinating … unexpected and shocking" tidal wave of publicity that accompanied the news of his then-wife's affair with the debonair music industry bigwig.
Article continues below advertisement
"Being in the public spotlight is not something I envy; it's never been my way,'' Silverman, a real estate mogul, told the magazine. "Privacy has tremendous value. I've tried to be as quiet as possible, even though everyone wants to hear about this hoopla.
"I just wanted to refocus on what I do."
The Manhattan native, 37, continued, "I am a regular person, not a tabloid thing," admitting the high-profile story made for "a very difficult time in his life" he's chalking up as a learning experience, in particular when it came to "the importance of family.
"My focus has been on my son Adam throughout the whole ordeal," he said of his 8-year-old son with Lauren, 36. "I think for both of us, making sure our son has a normal environment is the primary focus."
Silverman's brother Alex, who also spoke with the publication, called the unfaithful Lauren "someone who has very poor roots" but was given a pass due to her affiliation with the powerful 54-year-old Cowell.
Article continues below advertisement
"That's what the media tried to do -- to turn his ex-wife into a great person to benefit a celebrity."
As we previously reported, the former American Idol honcho maintained what appeared to be a close friendship with both Andrew and Lauren, as they were pictured vacationing together at one point; Andrew was angry and surprised after learning he'd been cuckolded by the hunky Brit -- and initially named Cowell as a co-respondent in his divorce papers, citing the adultery as the reason for the split -- but later dropped it.
We'll keep you updated on the latest in this story, right here on Radar.