Simon Cowell Shares Pics Of Baby Son, 'I Never Knew How Much Love And Pride I Would Feel'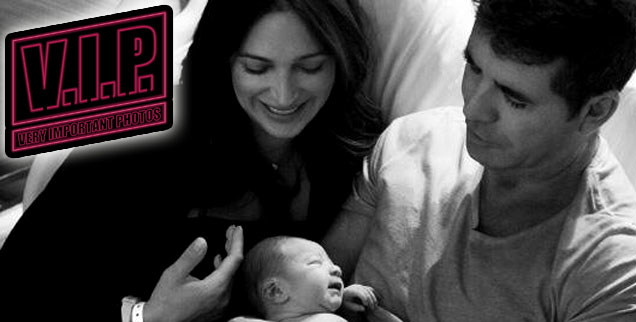 t's going to be hard to call Simon Cowell "Mr. Nasty" anymore.
Cowell has shared pics of himself, his baby mama, Lauren Silverman, and their son, Eric, and The X Factor host is clearly a man whose heart has melted.
"I never knew how much love and pride I would feel," he wrote along with a snap of himself cradling little Eric.
"Mum, Dad and Eric. Now two days old," he wrote with a pic of the happy family all together."
Article continues below advertisement
Cowell and Silverman became parents on Valentine's Day.
"Mum" and Dad have not yet said if they plan to wed.