Exclusive
Fashion Snob Victoria Beckham Goes Downmarket! Designer Plans A Department Store Lifestyle Brand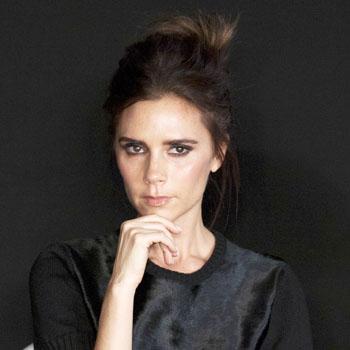 Just call her Mall Spice. Famed fashionista Victoria Beckham is finally lowering her standards, RadarOnline.com has learned, with a new plan to sell clothes and other lifestyle items to the masses.
"Victoria has decided to branch her label out of its very upmarket roots," a source reveals.
"With plans to build a lifestyle brand later in the year, she'll finally be able to crack the mid-range department store market that has made millions for stars like Jessica Simpson."
Article continues below advertisement
David Beckham's wife made her design debut in 2008 at New York Fashion Week, and a handbag line followed in 2010. Today, her purses sell for thousands and a dress could go for just as much. But now, the source says, she's ready to slash prices.
"It took Victoria a while because she can be so stuck up about everything," the insider claims. "But she's finally admitted to herself and her team that she'd like to conquer a store such as Macy's and not just be known for high-end clothing."
"Her new strategy is to really show young women how they can live like her, not just dress like her," the source continues. "To do a big lifestyle brand, she needs to branch out, lower the prices, and get in the department stores."
And although the British star, 39, usually behaves like royalty and looks like a fashion icon in sky-high heels, perhaps it was a sign of things to come during New York Fashion Week earlier this month when she posted a message sure to warm the hearts of average women: On February 5, she tweeted about being "obsessed with" a pair of flat velvet slippers, writing "#livinginthesetillshowday."
Would you wear something from Beckham's mid-market line? Let us know in the comments!