Victoria Beckham: 'David & I Have Had Our Ups And Downs'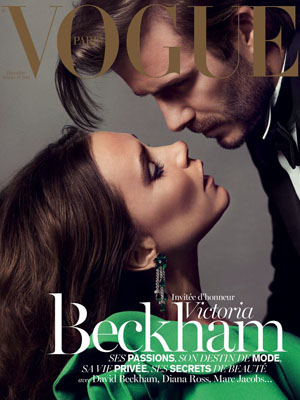 Victoria and David Beckham are the cover stars of the new Paris Vogue, posing for a series of blazing hot photographs, with smoldering "get a room" looks.
"David and I have been through so much together. We've had our ups and downs but we're so proud of each other," fashion designer Victoria says in the accompanying interview.
Mrs. B also guest edited the issue, and gushes about how she and their four children supported David through his soccer playing days.
Article continues below advertisement
"We have always been -- and I include the children in this -- amazingly happy about the success David has achieved. All those matches where we stood cheering on the terraces."
The former Spice Girl may soon be back in those terraces when her husband becomes a team owner.
It's expected that before the end of the year, David and officials from Major League Soccer will be announcing a new Miami franchise, with the former superstar player as one of the primary team owners.