Exclusive
Taylor Swift Lost Virginity To Jake Gyllenhaal, Left Devastated When He Was A No-Show To Her 21st Birthday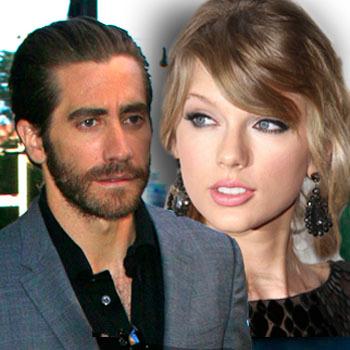 Taylor Swift was heartbroken after she gave her virginity to Jake Gyllenhaal and he bailed on her 21st birthday party, leaving the singer locked in a bathroom crying the entire night, RadarOnline.com is exclusively reporting.
According to an insider Swift, now 24, had been "saving herself for marriage" but was so smitten with Gyllenhaal, 33, that after three months of dating he convinced her to go all the way.
Article continues below advertisement
"She thought she was going to marry Jake, that's how in love she was with him," the source told RadarOnline.com.
But shortly after the two began sleeping together, Swift threw a 21st birthday party for herself in Dec. 2010 at her family's estate in Nashville, Tenn. and Gyllenhaal was expected to fly in for the bash the source claims — but he was a no-show, leaving the "Our Song" singer devastated.
"The day before — all was set — he was coming, no issues. But the day of, she doesn't hear from him at all. No texts, no calls," the insider revealed.
"Taylor thought maybe he was planning some sort of surprise. Nope. He didn't show up and she locked herself in the bathroom and cried the entire night."
And as Swift is known to do, the country starlet penned nearly an entire album about her heartbreak over Gyllenhaal.
"Her breakup with Jake inspired every word of RED," the source told RadarOnline.com.
"The song that specifically references this 'event' is 'The Moment I Knew.' They lyrics are all about her birthday party and Jake not showing up."
Article continues below advertisement
Some of the lyrics for the song include, "You should've been there, Should've burst through the door," with Swift going on to sing, "You said you'd be here."
Throughout the song Swift describes how she was waiting in her "party dress" for him to show up and admits that when he didn't she retreated to the bathroom.
"What do you say, When tears are streaming down your face, In front of everyone you know?" the lyrics read.
The source tells RadarOnline.com that Swift is still "stuck" on Gyllenhaal and says the relationship left her "damaged goods."
Reps for Swift didn't respond with comment to RadarOnline.com at the time of publication.