Have Jake Gyllenhaal & Taylor Swift Split? Songstress' Rep Says 'No Comment'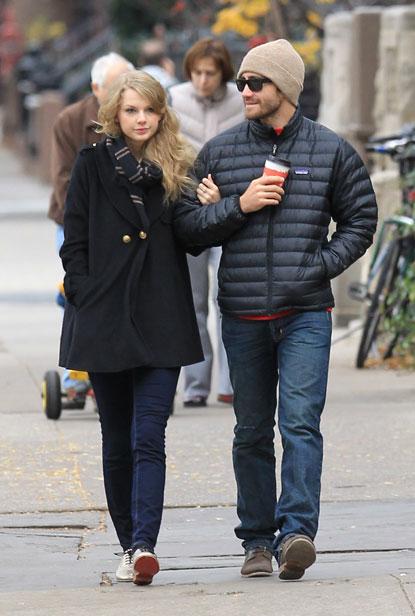 When Jake Gyllenhaal and Taylor Swift were photographed gallivanting through Brooklyn on Thanksgiving, the new lovebirds looked inseparable.
But in recent weeks the Love and Other Drugs star and country music sweetheart have been anything but, leaving some to question whether the relationship has fizzled out.
RadarOnline.com has learned Gyllenhaal, 30, and Swift, 21, spent Christmas and the New Year celebrations apart, as these photos confirm.
Article continues below advertisement
What's more, Gyllenhaal seemingly skipped the Love Story hit-makers all-important 21st birthday on December 13.
Instead Swift spent it in Nashville, taking to the air waves to talk about her party plans -- or lack there of.
"Plans? For my birthday? This is it! This was all I planned for," she told DJ Gerry House on local station WSIX.
"It snowed yesterday, you know, so that kind of limits activities. I may sit inside my apartment and pretend I'm in a snow globe."
Two days after Swift's birthday, the Golden Globe nominated actor was pictured having a lonely lunch in Hollywood, with the only company being a bunch of magazines.
Before Christmas vacation, Swift jetted off to Turks and Caicos with her mom, Andrea and brother, Austin, for a two day jaunt, without him by her side.
And the pair didn't reunite to ring in the New Year together, either.
Instead, Swift was snapped looking decidedly down in the dumps as she left a restaurant in her hometown with a friend, while Gyllenhaal said goodbye to 2010 hundreds of miles away in New York.