That Was Quick! Ramona Singer's Love Rat Husband Has Already Dumped Mistress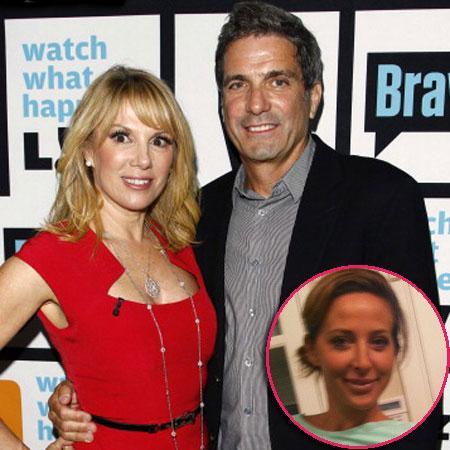 Mario Singer can't take the heat!
After his The Real Housewives of New York estranged wife Ramona Singer filed for divorce and exposed his alleged secret love affair, the philandering love rat dumped his young lover Kasey Dexter.
"Mario had been seeing Kasey behind Ramona's back for eight months and was giving her the usual line that he'd marry her after he left his wife," an insider revealed to Star Magazine, out Wednesday.
Article continues below advertisement
"But after the affair blew up in public, he blindsided Kasey by cutting off all communication with her."
Outrageous Extravagance! The Secret Life Of Socialites Revealed
According to the sources, Dexter is devastated that Mario has dumped her.
"She really does love Mario — but now he won't give her the time of day," the insider said.
On Facebook, Dexter alluded to the breakup news this week, writing that she needed to "blow off some steam!"
"It's been a sad couple of days," she wrote to a friend.
The Real Housewives of New York star filed for divorce after a heated confrontation at their home in the Hamptons, in which police were called to the scene. In that incident, Ramona, 57, was reportedly infuriated after catching Mario, 60, with his rumored mistress, 32.
The couple, who have a daughter named Avery, had attempted to put a positive spin on their relationship until it was no longer feasible.
The Bravo reality star thanked her fans for their support on Twitter: "Thank you all for the love & support! For my daughter's sake, I would appreciate everyone respecting our privacy during this difficult time."