Me Too! Jill Zarin Claims Ramona Singer's Husband Mario Made Sexual Advances To Her During RHONY Tapings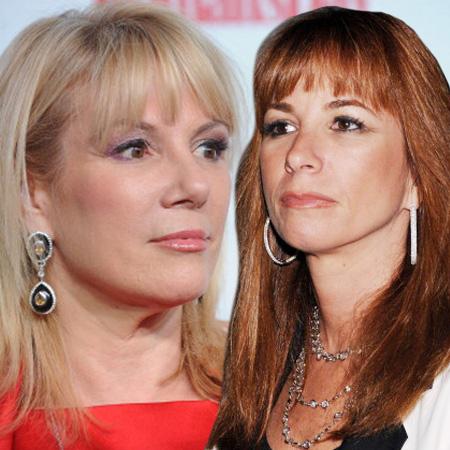 Former Real Housewife of New York Jill Zarin said her one-time Bravo castmate Ramona Singer's husband Mario made sexual advances toward her and things got so uncomfortable, she had to enlist her husband Bobby "to tell Mario to leave me alone."
The sexy Gotham native told InTouch, "When we were taping the show, Mario hit on me … Mario flirted with me as I saw him flirt with many other girls."
As we previously reported, Mario is at the center of cheating claims after reports sprouted that he impregnated a blonde Hamptonite twenty-something this past August. Ramona has labelled the claims as not true.
Article continues below advertisement
Zarin told the magazine Mario's roving eye was an open secret among the cast of the reality series.
"He was always looking around -- people would talk about it, but nobody would ever say anything because they didn't want to hurt Ramona … they felt bad for her."
The sexy Zarin continued, "Ramona and I lived through an incredible experience together, so of course I will support her any way I can … the best thing for her to do is to stand tall and move on."