Exclusive
Porn Company Offers Farrah Abraham $1 Million To Take Lie Dectector Test -- But If She's Lying, She Has To Give Up All Royalties On Her Sex Tapes!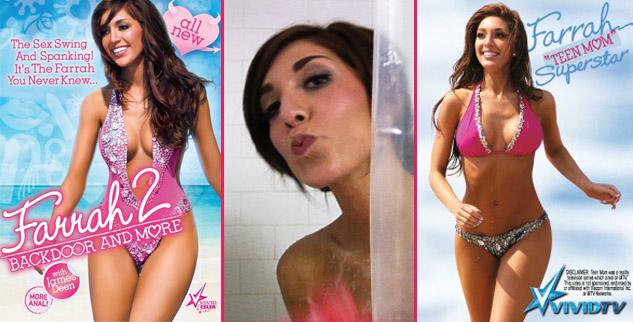 Teen Mom turned porn star Farrah Abraham has the chance to pocket a cool $1 million — if she's telling the truth.
Since delving into the porn industry, Abraham, 22, claims she's surrounded herself with "the wrong type of people," claiming it led to being "drugged and raped more than once" -- but RadarOnline.com has obtained an offer from the adult entertainment company that released her XXX tape, Vivid Entertainment, questioning how much truth is behind her claims.
Article continues below advertisement
"Farrah has seemingly made a cottage industry out of telling lies," Vivid CEO Steve Hirsch says. "She now says that she was drugged and raped more than once while she was promoting her first sex tape, Farrah Superstar: Backdoor Teen Mom, last year."
Hirsch's response to that is an offer for the reality TV star to take a polygraph test — with risky, or lucrative consequences.
"We challenge Farrah to take our sanctioned polygraph test to prove whether or not she was telling the truth. If she passes the polygraph test, we will give her $1-million," he said.
If not, Farrah needs to publically state that she was not being truthful and agree to forego all future and past royalties on both of her tapes. We look forward to her response."
Hirsch has given Abraham 48-hours to respond to his challenge, which was issued on the afternoon of Feb. 14.
As Radar has exclusively reported, Abraham has allegedly been caught in lies in the past — trying to lure "fake boyfriends" to appear with her on VH1's Couples Therapy, with the most recent issuing a statement through his lawyer blasting Abraham for "fabricating" their relationship and details of his mental health.
Do you think Abraham will take the deal? And do you think she was telling the truth? Sound off in the comment below!