Philip Seymour Hoffman Wrote Of His Struggle With 'Demons' In Secret Diaries Before Fatal Overdose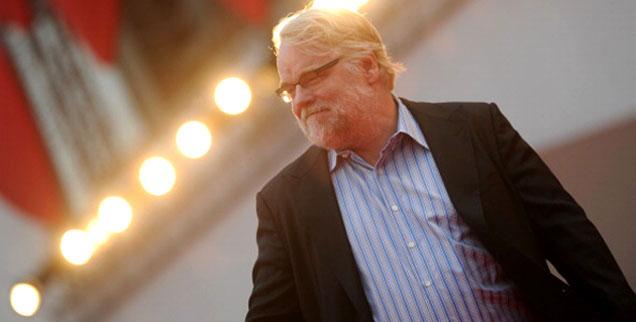 In the time leading up to Philip Seymour Hoffman's shocking drug overdose, the Hunger Games actor kept a secret diary in which he detailed his struggle with controlling his "demons," admitted his heroin addiction and even wrote of drug deals.
According to NBC News, the Oscar-winning actor made hand-written entries to the diary about trying to stay clean by attending Narcotics Anonymous meetings in Manhattan.
Article continues below advertisement
Sources familiar with the diaries — police found two in Hoffman's apartment, one 6 by 8 inches and another 7 by 9 inches — and its contents tells the news organization that some of the entries were made during his most recent and short stint in rehab last May.
The scribbled lines, sometimes illegible, revealed a tortured soul and some entries appeared to have been written while the 46-year-old was high, the source revealed.
MORE ON:
philip Seymour Hoffman
"It's stream of consciousness and difficult to follow," one source told NBC. "In one line he refers to 'Frank who always owes money' and on the same page he writes about a 15-year-old girl from Texas."
"It seems he did at least part of it in rehab," another source said. "It definitely contained some soul-searching. But there is also a fair amount of rambling that doesn't make sense."
Along with the diaries, when authorities searched Hoffman's Manhattan apartment they found 49 bags of heroin, 23 empty bags of heroin, prescription drugs and four bags of white powder believed to be cocaine.