A Look At The 4 Suspected Drug Dealers With Possible Link To Philip Seymour Hoffman's Drug Abuse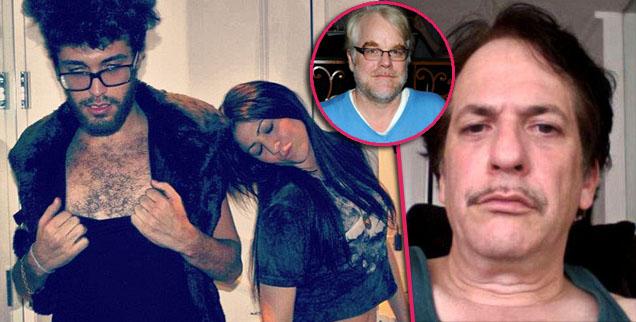 We've got a closer look at the four people arrested Tuesday with a suspected link to the late actor Philip Seymour Hoffman, and the hellacious heroin habit that killed him.
As we previously reported, Robert Vineberg, 57, Max Rosenblum, 22, Thomas Kushman 48, and Juliana Luchkiw, 22, were taken into custody Tuesday evening in connection with criminal possession of a controlled substance, after police raided the Manhattan residence they were at and turned up more than 350 envelopes packed with heroin.
Article continues below advertisement
Police with search warrants Tuesday combed the residence, based off tips from an informant who had seen the actor there previously, according to online reports. None of the envelopes recovered from the drug den were marked with the "Ace of Spades" or "Ace of Hearts" insignias matching those found at Hoffman's place, spurring speculation that those who sold Hoffman his last lethal stash might still be at large.
A building superintendent who called himself "Victor" told the NY Daily News there was plenty of foot traffic in and out of the fourth- and fifth-floor apartments the suspects resided at.
"There was a lot of people in and out all the time," the man told the paper, clarifying that he "didn't suspect drug traffic."