Philip Seymour Hoffman Drug Probe Spreads To Hollywood! Alleged Dealer Worked As Backup Musician For Tragic Addict Amy Winehouse, Wyclef Jean And More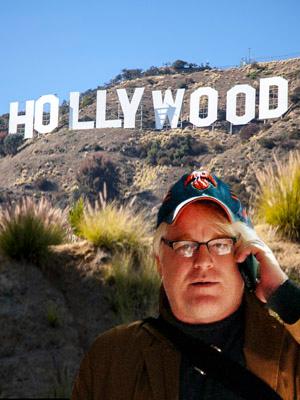 Philip Seymour Hoffman wasn't the only celebrity with ties to alleged heroin dealer Robert Vineberg. RadarOnline.com has learned that the man accused of dealing Hoffman's deadly dose actually has worked as a musician with other stars!
Vineberg was arrested in connection with Hoffman's overdose death earlier this week, and it's just now that his celebrity ties have begun to surface.
According to reports, the struggling musician has worked with several other A-listers on music projects. From 1998 to 2008, he played keyboard for Wyclef Jean's band. He also played saxophone on a Tom Jones album in 2002, and has been linked to Paul Simon and even overdose victim Amy Winehouse as well.
Article continues below advertisement
Somewhat ironically, he released his own album titled "Trouble Man" in 2010.
Hoffman and Vineberg had allegedly engaged in several drug transactions before the actor's tragic death earlier this month, although officials insist there is no direct link to the actor "at this time."
Vineberg was taken into custody for drug possession on Tuesday after a police raid at his Manhattan home found more than 350 envelopes packed with heroin, none of which were marked with the "Ace of Spades" and "Ace of Hearts" emblems found at Hoffman's drug den.