Philip Seymour Hoffman Withdrew $1,200 From ATM Before Injecting Lethal 'Brick' Of Heroin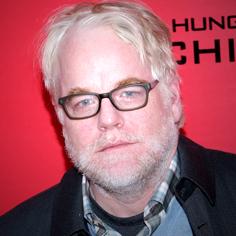 Mere hours before Philip Seymour Hoffman was found dead with a hypodermic needle still in his arm on Sunday morning, the disheveled actor withdrew $1,200 from the D'Agostino grocery store near his West Village apartment, RadarOnline.com has learned.
Although there were no surveillance cameras at the ATM, a law enforcement source told The Post that bank records confirm the cash withdrawal.
As RadarOnline.com previously reported, detectives have sought surveillance tapes showing the actor withdrawing cash from a pair of Greenwich Village ATMs — as well as the person who sold the troubled actor the fatal batch of heroin.
Article continues below advertisement
"He was what we call a heavy 'red liner,'" the source told RadarOnline.com.
"That means he liked to shoot heroin with a needle, but he also sniffed it daily. And he was majorly hooked on Oxy, too."
Hoffman, 46, struggled with substance abuse in his early career and first went to rehab after graduating from New York University in 1989. He was clean and sober for years until relapsing in 2012 and spending a short stint in rehab the following year.
The source tells RadarOnline.com he was buying bundles and bricks at a time. "He just bought five bundles of dope last week," the source claimed.
A bundle is 10 bags of heroin, and there are five bundles in a brick.
As RadarOnline.com reported on Sunday, a personal assistant reportedly found Hoffman in his Manhattan apartment and called 911.
"On Sunday, February 2, 2014, at approximately 1136 hours police responded to a 911 call for an aided male… upon arrival, officers located a 46-year-old male, unconscious and unresponsive, lying on the bathroom floor," the NYPD said in a statement.