Exclusive
Paul Walker Leaves $25 Million Estate To His 15-Year-Old Daughter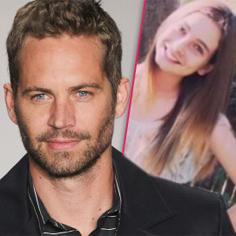 Fast & Furious star Paul Walker, 40, died in a tragic fiery crash late last year and left his $25 million estate to his 15-year-old daughter, Meadow, RadarOnline.com has confirmed.
The will was drawn up by the actor in 2001, and states that Meadow Rain Walker is his only child.
According to the will, Paul named his father, Paul Walker III, as the executor of his will and his mother Cheryl Ann Walker as an alternate.
Article continues below advertisement
Legal documents filed with the will state the actor was worth $25 million at the time of his death.
Meadow is currently living with her mother, Rebecca Soleros.
Walker was a passenger in a car driven by friend Roger Rodas, who were both killed on Nov. 30 in Santa Clarita, Calif. after attending a charity event for their Reach Out Worldwide organization and taking the Porsche for a joyride, that ultimately ended in a fatal fiery crash.
As RadarOnline.com previously reported coroners confirmed the red Porsche Carrera was traveling "at an unsafe speed, approximately 100+ mph" and for "unknown reasons, the driver lost control of his vehicle, and the vehicle partially spun around," and when the car hit a tree the passenger side "burst into flames."
"The decedent was located lying supine in the passenger seat. The top of his head facing west. His right arm was bent at the elbow with his right hand in the air, parallel with the central portion of his torso," the coroner's narrative reads of Walker.
Article continues below advertisement
"His left arm was bent at the elbow with his left hand on the ground, just above the other decedent's head. Both of his legs were bent at the knees with both of his feet resting on the passenger floorboard. The decedent was charred and in a pugilistic stance. His right wrist was fractured and his left arm was fractured."
As confirmed in photos of the horrific car crash, "the vehicle was totaled with major traffic collision damage all around, and it appeared that the vehicle was almost split in half."
Multiple pelvic fractures.
Nondisplaced spinal fracture at the level of T6.
Rodas, 38, the driver, had no drugs or alcohol in his system at the time of the crash and his toxicology report came up clean.
Meanwhile, a probate hearing has been set in Santa Barbara courthouse on February 20 to deal with Walker's will.