Exclusive
'Teen Mom' Tragedy: Break-In At Mackenzie Douthit's Home, Burglars Clean Her Out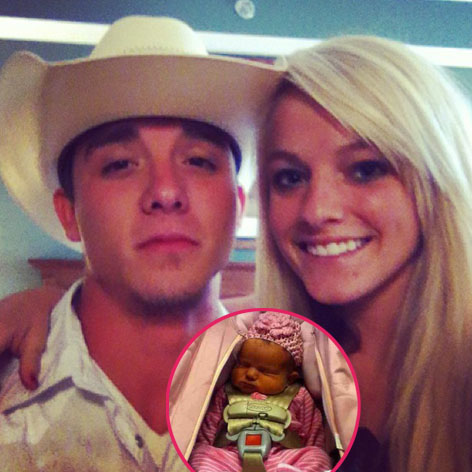 Just a week after giving birth to her daughter prematurely, Teen Mom 3 star Mackenzie Douthit has had another frightening situation - someone broke into her home, and RadarOnline.com has exclusive details about the burglary.
"Mackenzie and Josh McKee were at the rodeo when these people broke in a stole SO MUCH of their stuff," a source close to the MTV star tells RadarOnline.com.
"They got everything, including all of the new baby's clothes, and a swing and high chair. They took Christmas presents that they'd received and even some of Josh's hunting gear."
Article continues below advertisement
As RadarOnline.com previously reported, Mackenzie gave birth to her daughter, Jaxie Taylor McKee, on February 7, three weeks before her due date because doctors were worried about her Type 1 Diabetes affecting the end of her pregnancy.
Unfortunately, Mackenzie and Josh had many of their belongings packed up in anticipation of an upcoming move, something that made it easy for the burglar or burglars to quickly cart off their things.
"Everyone is worried that it is someone that knew Mackenzie or knew they were moving and so they watched the house to see when they left.
"Josh was working at the rodeo in Kellyville, Oklahoma, which is two hours away, so they were gone for at least six hours," the source explains.
"No one was hurt so that's the most important thing, but they literally took everything they needed. It's a horrible violation."