Pregnant 'Teen Mom 3' Star Mackenzie Douthit Rushed To The Hospital Again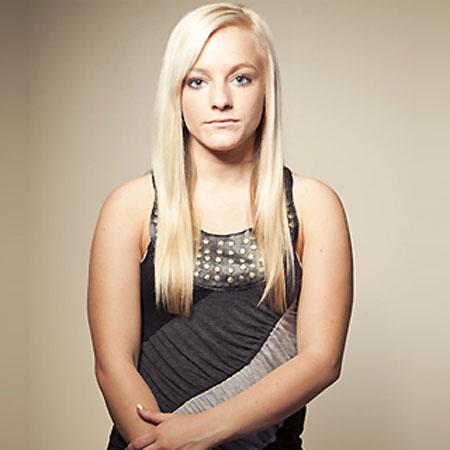 Teen Mom 3 star Mackenzie Douthit has had a difficult pregnancy and RadarOnline.com has learned that she has been rushed back to the hospital desperately trying to avoid giving birth early.
Mackenzie, 19, is expecting her second child in a few weeks but as a Type 1 Diabetic she has struggled with her blood sugar level for months while trying to maintain a healthy pregnancy.
Her mother, Angie Douthit, Tweeted the news that she was with her daughter, writing: At hospital with Mic! Trying to stop low blood sugars. Hoping to keep baby girl in for at least another week!
Article continues below advertisement
Mackenzie has been furious with the medical care she is receiving from the doctors in her hometown, who she claims are "stalking" her online and not giving her adequate medical care.
To go on a little rant as everyone knows im about to have a baby girl and as everyone also knows im a brittle type1 diabetic and very high risk pregnancy. that being said I have to see a diabetic specialists along with a regular baby doctor. The nearest one was a guy named doctor Thomson in joplin. My first visit I was sick and running a little late and told them I wasnt feeling good and the lady said "well your Twitter says your going to the fair tonight so your lying" so I ignore it and go on to tell her I have a lot of trouble with my disease and I eat VERY healthy and still have to take a lot of insulin and her reply was "I don't believe that". So I go one and continue to see him and her and multiple times I'd tell them my sugar dropped even when I ate and what they could do to help and they told me and my mom both "that's a lie, she didn't eat" so about two months ago the lady calls me and says I need to take more insulin and I kindly said "I can't take more my sugar is dropping and im eating a lot" her reply "your a liar cause two weeks ago your facebook status said you didn't have a appetite".... I asked her to please just help me out with my disease like a doctor should and please stop stalking my fb and twitter. She than starts yelling at me along with three others in the background saying they can look at my social media if they want. And then put doctor thomson on the phone to tell me they are dropping me and won't see me anymore. I rushed to my moms work crying and she called and they hung up on her and sent us a letter saying they dropped me. Ok is it me or is that very unprofessional? ?? Here I am about to pop and having the worst blood sugars not knowing if my daughter is gonna be ok because they did this and I have no diabetic care. Anyways please pray for me and baby girl.
Stay with RadarOnline.com for updates about Mackenzie's condition.