Pregnant Teen Mom Mackenzie Douthit On The Verge Of A Breakdown: 'I Don't Think I Can Handle Much More'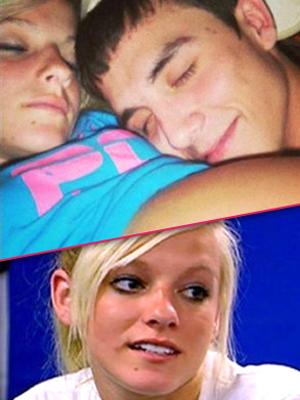 Teen Mom 3 star Mackenzie Douthit is having some major problems with her second pregnancy — and the 19-year-old mother-to-be, who battles with type one diabetes, took to her Facebook Fanpage to share her woes.
"With all that I'm going through in life right now I have been up tell at least 5 a.m. every night usually crying myself to sleep and begging God to make things better," she wrote. "I knew it wasn't good for the baby so I asked the doctor for sleeping medicine and he gave me some and sometimes they knock me right out sometimes I'm still up stressing and crying."
Article continues below advertisement
Douthit's sleeping problems lead to even more issues with her diabetes.
"When they do knock me out my blood sugar will bottom out which suffocates the baby and I can't wake up to eat," she wrote. "I havnt been hungry in forever and usually forget to eat two meals a day. I've lost 5 pounds but my stomach is growing by the hour."
The stress and health issues are really wearing away at Mackenzie.
"I've reached my breaking point scared to bring a baby into this world with what's going on," she admitted. "With all the praying I don't understand why God would put me through this. I don't do drugs I work I don't party I just live for God, my husband, and my kids.