Taking Sides: Farrah Abraham's Dad Defends His Porn Star Daughter After She Spars With Mom On 'Couples Therapy'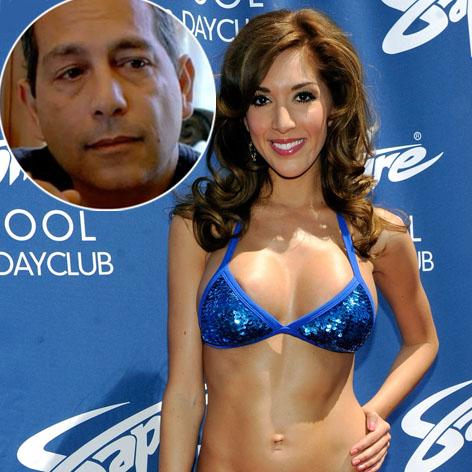 Article continues below advertisement
But one thing he knows for sure, he said. "I will never abandon Farrah and Sophia," he wrote, curiously not mentioning his ex-wife at all. "No matter how strong Farrah is (she is very) I know my purpose is to be here for her and her daughter … And I will always be here for them."
He wrote, "With hope we are healing … maturing … and moving forward."
It's not the first time Farrahs' dad has defended her online.
Recently, he defended her Couples Therapy fauxmance scam, asking "Is there something wrong with financial gain?"
And even when she accused him and her mother of abusing her as a child in a bombshell report, he said, "People that trash her and our family don't know the pain Farrah and us have had to deal with … We are strong. We have hope. I pray for my daughter and every woman that has had to deal with such matters."
Her mother has yet to comment online, but she was less supportive in Thursday's episode.
"You have hit me and called the police and lied about it," Danielson claimed, apparently referring to a 2010 incident in which Farrah called 911 and alleged her mother had choked her.
Whose side are you on? Let us know in the comments!