Exclusive
Ex-'RHOBH' Star Cedric Martinez Says He 'Was Not Deported,' Calls Out Lisa Vanderpump AND Brandi Glanville For Engineering His Exit From The Show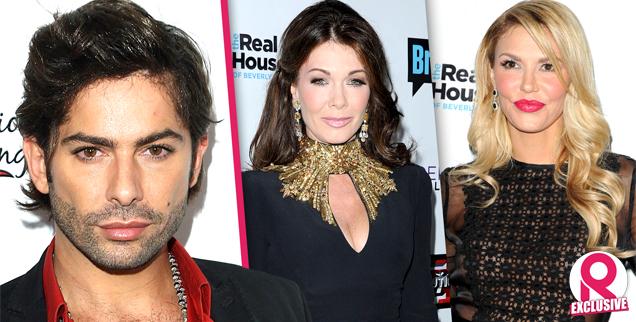 Article continues below advertisement
"Brandi cleverly spread the 'Lisa had Cedric deported' rumors as the other women were begin​ing to realize how conniving Lisa really is," Martinez told Radar, adding that "it's mildly amusing that whenever they need an interesting story line, they use me."
There's still plenty of bad blood with Martinez, Vanderpump and her husband Ken Todd, who he said are in a pattern of "lying and viciousness" and noted that "if lying and betrayal were crimes, Lisa ​and Ken would've been deported long ago."
Lest anyone think Martinez is on Glanville's side, the former on-screen personality said the controversy magnet secured her place on the show via an "entirely scripted lie" that he knew her from the modeling circuit, and that once her foot was firmly in the door, he "was kicked to the curb" after running Vanderpump afoul.
After helping her snag the coveted spot on the show, Martinez said he was hoping Glanville would go to bat for him, but she didn't.
Article continues below advertisement
"At the time I was furious," he told Radar. "I'd just been betrayed and fired because of Lisa's​ vicious lies. I was naïve; expecting Brandi to do the right thing and support me, as I had supported her. Instead, she dropped me like a hot potato.
"In hindsight, I'm O.K. with it because I know Lisa forced Brandi to cut me off … I'm happier than ever, following my dreams, far away from the scripted back-stabbing on which Lisa has built her 'brand.'"