No Shame! Blade Runner Oscar Pistorius Dating Teen Stunner As He Heads To Trial For Killing His Ex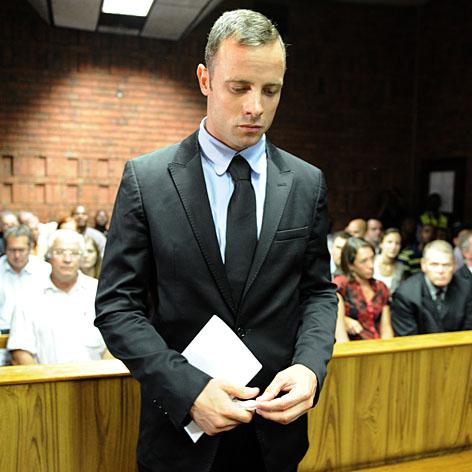 Article continues below advertisement
Pistorius has reportedly been dating 19-year-old paramedic student Leah Skye Malan for the past several months. According to The Sun, he met the gorgeous brunette in Mozambique last December, when she was on a vacation with her parents.
"They both seem really into each other," a source told the British paper. "She's helped support him through this difficult time and has introduced him to all her family. They have embraced him."
Meanwhile, shocking new video has been released that shows the former Olympic runner and double amputee firing off a shotgun at a shooting range a few months before he killed Steenkamp. He is also shown firing the same 9mm pistol that dealt the deadly bullets.
Pistorius shot Steenkamp to death through his bathroom door on Valentine's Day last year. She had locked herself behind it following an argument, prosecutors claim, but Pistorius insists he thought she was an intruder.
The trial begins on Monday, and his new girlfriend's father is reportedly planning to attend.
Do you think it's a bad idea for him to be dating at this point? Or does he deserve all the support he can get? Let us know in the comments!