Despondent Oscar Pistorius Weeps In Court, Charged With Premeditated Murder Of Model Girlfriend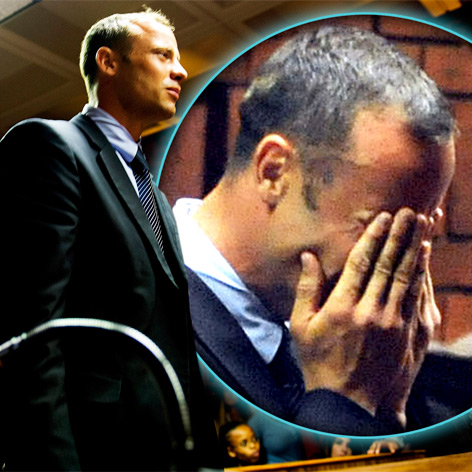 Hiding his face in his hands, "Blade Runner" Oscar Pistorius broke down in tears as he was charged Pretoria Magistrate's Court Friday with with one count of premeditated murder in the death of his girlfriend Reeva Steenkamp at his South Africa home.
The prosecution will seek the enhanced premeditated charge, prosecutor Gerrie Nel said at the hearing for the 26-year-old, who will remain in custody with no bail in a Pretoria police station.
Article continues below advertisement
Pistorius' father Henke, brother Carl and sister Aimee were there to support the Olympian at the hearing, as were more than 100 journalists, as the story is one of O.J. Simpson proportions in South Africa.
While he did not enter a plea Friday, CNN reports the track star has vowed to fight the charges against him.
Officials will perform an autopsy on Steenkamp Friday, though the results will not be made publicly published, Lt. Col. Katlego Mogale said.
As we previously reported, Pistorius gained international fame as the first-ever double-amputee runner in Olympic competition. Running the 400 and 4x400 relay during the 2012 Olympics, Pistorius finished eight in both the team and individual competitions.
Chief Magistrate Desmond Nasir scheduled Pistorius' bail hearing for Feb. 19.