Tori Spelling 'Will Never Trust Dean McDermott Again;' Couple's Sex Life Was At Center Of Marital Woes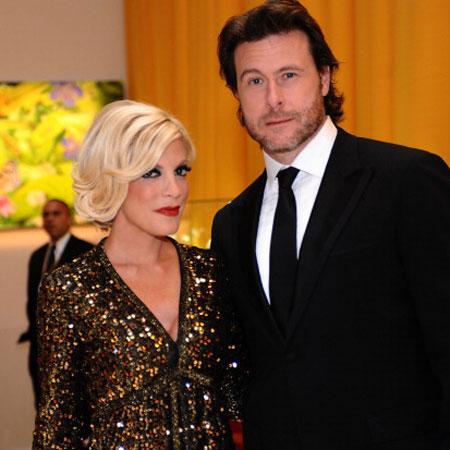 Tori Spelling "will never trust" husband Dean McDermott again, an insider said, noting that the couple's sex life struggles -- despite Tori's best efforts to keep things spicy in the bedroom -- are at the crux of issues plaguing them.
McDermott, 47, "has always been keen on having a very active and imaginative sex life," a friend of the couple told People magazine, adding that Tori has "always made their sex life one of her top priorities."
Article continues below advertisement
The problem, according to a source, is that the 40-year-old Spelling having four children "so quickly was life-changing," and "it took a toll on her both physically and mentally," letting some things -- such as the sex life -- fall by the wayside, perhaps.
"It's always been important to her to keep her husband happy, even when it's hard for her because she's been sick or pregnant," the source told the magazine. "So the fact that after all that, he cheated on her so publicly, is devastating."
As for Tori's current attitude about things, an insider said that while the TV princess "said she would never split up her family," another source said that things are so bad, that just might happen.
"She just doesn't know what she's going to do," the source said. "She could start with him; she could take it slow -- the biggest fear was that he would cheat on her.
"She will never trust him again."
An insider close to the Hollywood couple says that while Dean will "do everything in his power to bring her back, his current rehab stint "is like providing first aid to a gushing wound.
"It's going to stop the bleeding right now, but it's going to take a long time to heal, and there are scars that will never go away. But it's probably the only thing that can help them move forward as a couple.
Stay with RadarOnline.com for more Tori Spelling news as it breaks.