Don't Talk About Leah! Scientology Lawyers Tell Client Not To Discuss Church Defector Remini In New Deposition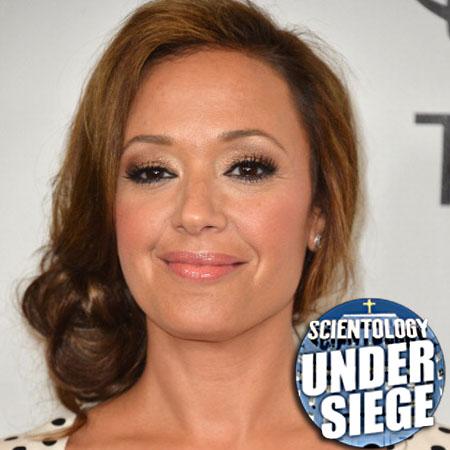 Article continues below advertisement
In a transcript of the deposition obtained by Radar, Rathbun's attorney Ray Jeffrey asked Davis, "It's been widely reported that you told Leah Remini … that she didn't have the f*****g rank to ask where Miscavige's wife Shelly Miscavige is. Do you remember that?"
At the time Remini left the church, it was said that that exchange, which occurred at Tom Cruise's wedding to Katie Holmes, was a major motivating factor in her departure filed a missing persons report. And after her departure, Remini with the police for Shelly. (She was later found to be alive and well.)
But instead of allowing Davis to explain the controversy, they were quick to keep him quiet. Two different church attorneys raised objections during the deposition, according to the transcript, and both instructed him not to answer.
As the deposition wrapped up, however, Rathbun's attorney tried a different tack. "We're about to shut this down," he told Davis. "I'm just making sure … did you ever tell me if you told Leah Remini she didn't have the 'blank' rank to ask where Shelly Miscavige was …?"
Again, two church attorneys jumped in to object vociferously, with one insisting, "Instruct him not to answer."
The church has worked just as hard to keep Remini herself from speaking out in court: As Radar reported, they blocked Rathbun's request to depose Remini last fall.