Court Revelation: Church Of Scientology Created Secret Files Called 'Dead Agent Packs' On People Who Defected From The Church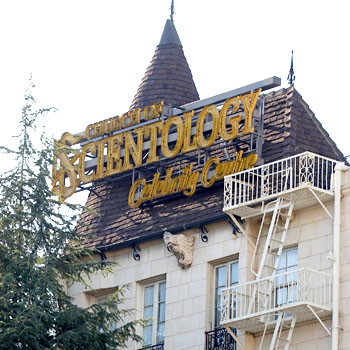 Article continues below advertisement
The new claims came to light in 29 pages of Blackberry text messages submitted to the court by former Scientologist Mark Rinder as part of Monique Rathbun's harassment lawsuit against Scientology leader David Miscavige and the church.
In the text exchanges from 2007, Rinder and Miscavige discuss BBC journalist John Sweeney's attempts to interview former Scientologist, L.A. Dodgers coach Bruce Hines.
"They have been meeting with Bruce Hines this morning," Rinder writes to Miscavige, via his secretary. "We are leaving people here to track their activities. … They have been briefed and are ready to handle them if they show up."
Miscavige responds, "I hope they have all the dope on Hines …"
Rinder confirms, "Dear Sir, we have the da 'Dead Agent' pack on Hines," referring to a folder of his darkest secrets.
Article continues below advertisement
"We will get this to Sweeney," Rinder insists, and goes on to reference an altercation he had with Sweeney after telling him that another of his interview subjects, Shawn Lonsdale, had a history of lewd behavior, in an apparent attempt to discredit him as well.
"I have read every DA pack I cld sic get my hands on," church spokesman Tommy Davis texts Miscavige and Rinder of his own preparation to meet with Sweeney and hopefully discredit his interview subjects. "Went onto the net and saw every disgusting site and read everything I cld about former Scientologists he wanted to interview. I had … the DA docs…"
And in yet another text, Rinder brings up the Dead Agent files once again, telling Miscavige, "We have the DA docs on interview student Margaret Singer. We will ensure the Scientology officials are briefed on them …"
While it's unclear if the church continues to compile such Dead Agent folders, this new court document offers a never-before-seen glimpse into how they have treated those who left the church in the past.