Leah Remini's Departure Having 'Huge Impact' On Scientology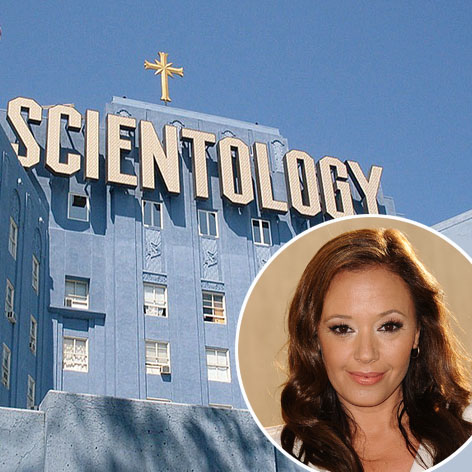 Leah Remini's very public split from Scientology is sending shockwaves through the organization.
"This has a huge impact on the church. Not only because such a high profile member is leaving and getting so much publicity for it, but also because she is raising issues that are already tearing the membership apart – disconnection, interrogations, fundraising, and the whereabouts of Shelly Miscavige," former Village Voice editor and longtime Scientology investigative reporter Tony Ortega  told Fox News.
Article continues below advertisement
"Scientology is headed for a reckoning, and the celebrities are going to be forced at some point to account for all the abuse done in Scientology's name," he added.
Former top Scientology official turned-anti-Scientology crusader Marty Rathbun agrees.
"Since Leah raised the issue of the imprisonment of Miscavige's own wife, it is likely you will see more Scientology PR on being 'human rights' advocates'."
As RadarOnline.com has been reporting, the former King of Queens star's trouble with Scientology began when she was a guest at the Tom Cruise  - Katie Holmes wedding, and asked best man David Miscavige about the whereabouts of his wife, Shelly.
Shelly Miscavige wasn't present at the ceremony is still M.I.A. from the public eye seven years later.
Mike Rinder, another former top Scientology executive, whose role it was to control public relations disasters -- like Remini's departure -- added that Scientology now would be in a "panic" trying to keep the faithful on board.
Article continues below advertisement
"The Ethics Officers are working overtime, but Miscavige's personal troops, the 'OT Ambassadors,' are also being sent forth to do battle with the forces of evil," he wrote on his blog, referring to the Scientology term "Operating Thetan," which involves members achieving a number of different levels.
Rinder says he is still a Scientologist and believes in the church as it was originally conceived, but not the one that has evolved under the leadership of David Miscavige.
"I have known Leah Remini for many years. She is one of the most down-to-earth, honest and truly caring celebrities I came across in Scientology," he added.  "Funny, endearing and abrasive all at once, she does not sit quietly when she knows injustices are being perpetrated on those who have no voice to speak for themselves."
Scientology spokespeople have declined to comment on Remini's decision to leave the church, but have insisted that allegations made by Ortega, Rathbun and Rinder are categorically untrue.