Scientology Under Investigation: New Details Of FBI Probe Into Human Trafficking Allegations Revealed In Court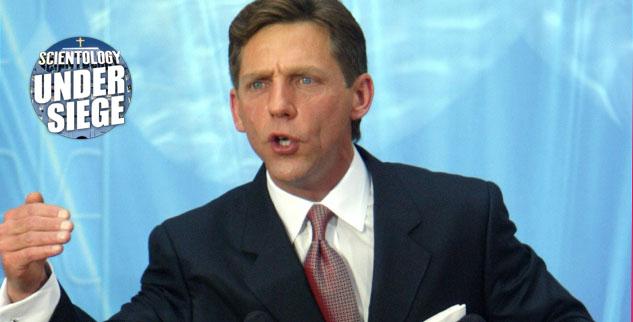 For years, as former Scientologists aired shocking claims about the church, the FBI was investigating perhaps the most disturbing allegation of all: that the controversial organization was involved in human trafficking. Now, court documents have revealed new details about the investigation, and how Tom Cruise's best friend, church leader David Miscavige, was involved.
The shocking claims about the investigation came to light as part of Monique Rathbun's ongoing harassment suit against Miscavige and the church. On January 1, former church member Mike Rinder filed a declaration about communications he once had with Miscavige, and how those text messages made their way into the hands of the FBI.
Article continues below advertisement
"In 2010, I was contacted by the FBI concerning an investigation they were conducting into David Miscavige and the church of Scientology centered on human trafficking," Rinder writes in the court document, obtained by Radar.
"At their request," he reveals, "I turned over everything I had concerning my communications with Miscavige."
That included roughly 29 pages of profanity-laden text messages to and from Miscavige that Rinder had downloaded off his Blackberry after leaving the church, according to the declaration.
"I kept a copy for myself," he reveals.
Rinder's comment offers a new glimpse into the top-secret investigation, which was first uncovered by journalist Lawrence Wright in a 2011 article for the New Yorker. According to Wright, agents were actively contacting former Scientologist regarding "human trafficking" in the church since at least December 2009.
Though the term sounds shocking, Wright explained, "Under federal law, slavery is defined, in part, by the use of coercion, torture, starvation, imprisonment, threats, and psychological abuse. The California penal code lists several indicators that someone may be a victim of human trafficking: signs of trauma or fatigue; being afraid or unable to talk, because of censorship by others or security measures that prevent communication with others; working in one place without the freedom to move about; owing a debt to one's employer; and not having control over identification documents. Those conditions echo the testimony of many former Sea Org members …"