Ramona Singer Slams Jill Zarin Amid Divorce Drama: Stop Trying To Make Yourself Relevant!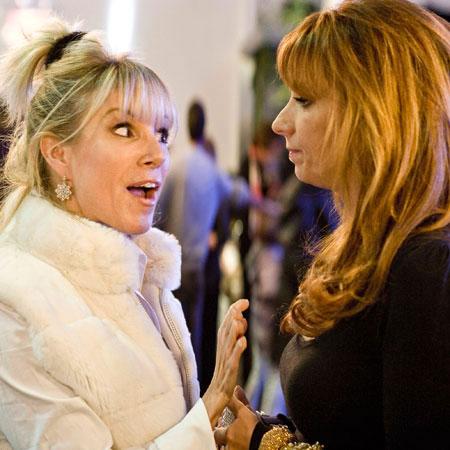 Article continues below advertisement
Zarin, who was fired from RHONY in 2011, commented on the report on Twitter.
Outrageous Extravagance! The Secret Life Of Socialites Revealed
"I am glad you finally told the truth @ramonasinger," she wrote about the situation. "I hope he gets what he deserves. Mario CHOKED her."
Singer retweeted one commenter's harsh reply to Zarin's comment.
"Why in the hell is @jillZarin discussing anything at all about @ramonasinger?" the fan asked. "STFU Jill. You nor your gossip are relevant."
Singer then tweeted: "Think it's sad she feels the need to use my personal business to try to make herself relevant."
How Housewives Stars Go From Home To Hot – See The Photos
The couple — who have one child, Avery — have continually denied marital problems and infidelities, but Singer finally filed for divorce after 27 years of marriage this week.
Speaking out for the first time this week, she tweeted: "Thank you all for the love & support! For my daughter's sake, I would appreciate everyone respecting our privacy during this difficult time."