Porsha Stewart Reveals She's Dating 'Someone Very Special' Following Nasty Split With Ex-Husband Kordell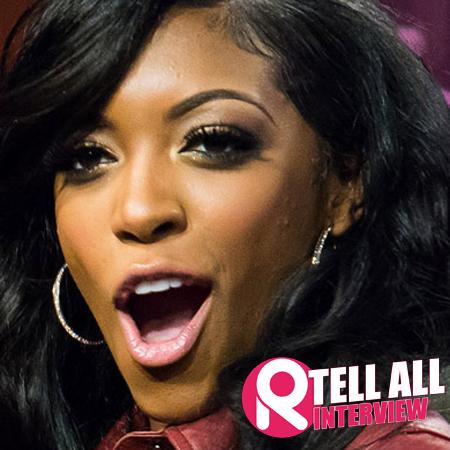 Real Housewives of Atlanta star Porsha Stewart is putting her nasty divorce from ex-hubby Kordell Stewart behind her and tells RadarOnline.com in an exclusive interview that she's back in the dating game and has even found someone special.
The Bravo star and Naked Hair business owner has been on a handful of dates recently, but is keeping that one special guy out of the limelight for the time being.
Article continues below advertisement
"I am definitely in the dating arena. I went on my first date on the Steve Harvey Show. Very first date and that kind of broke me in," she told Radar.
"There's someone that I think is very special. He's kind of standing out of the pack right now, so we'll see how that turns out."
While Porsha doesn't name the man in her life, she hints that it's someone famous and said it will likely be revealed on an episode of RHOA.
"He's well known and I'm just a little cautious this go around so I'm just kind of waiting for the time to be right before I make the next move," Porsha said.
"It will probably happen on the Housewives."
As Radar previously reported, Kordell has already moved on too and is dating Braxton Family Values star and sister of singer Toni Braxton, Towanda Braxton.
Porsha tells Radar she's looking for a man who is "God fearing" and "very confident in dealing with a woman who is walking in her purpose."
Article continues below advertisement
"I'm trying to build an empire so I need somebody to stand by my side. Let's be a power couple. Someone who just loves family. My family is always around. You see them on the show. They're very passionate about me so those are like the main things," she said.
And after going through an eight-month divorce from Kordell, Porsha reveals she's learned some very important life lessons.
"Never to lose yourself in love. It's okay to love a man but it's better to love yourself more and you need to always stay focused on your goals even within it, and just still be independent and still believe in love and enjoy it," Porsha told Radar.
"The heart is funny. It has a mind of its own and I know I am pushing forward and moving forward. When I give my heart to the next person, that's when I know it will be completely."
As for her relationship with Kordell, she says there isn't one and the two haven't talked since the divorce was finalized in December.
"I feel like I got the closure that I wanted," she added.