Scotland Yard Narrows Down Suspects In Madeleine McCann's Disappearance To 3 Burglars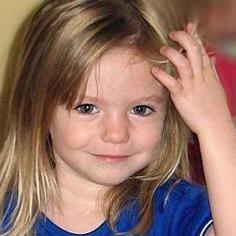 Scotland Yard says Madeleine McCann's disappearance can be traced to a trio of burglars honing in on the Praia da Luz area of Portugal around the time of the child's 2007 vanishing, RadarOnline.com has learned.
Authorities in the UK said the most likely scenario for McCann's vanishing is a burglary gone awry, and when three men -- who they have identified -- accidentally woke the British child up, they took her as well.
Article continues below advertisement
UK officials said an audit of the men's phone records turned up "compelling" evidence in the form of high-volume activity and interaction in the hours following McCann's disappearance.
Authorities in Britain cannot arrest anyone in Portugal in connection with the case. Frustrated by its' slow pace, and results turned up by Portuguese investigators in the case they believe to be faulty, officials said they'll have to engage in diplomatic negotiations with Portugal to interrogate the suspects (none of whom are British).