Man Wanted For Questioning In Madeleine McCann Case Ruled Out As Suspect, Sighting Wasn't Missing Toddler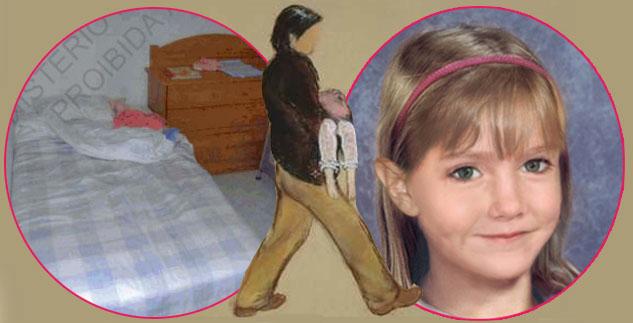 What was thought to be a major break in the case of Madeleine McCann's disappearance — a man suspected to have been spotted with the toddler — has now been ruled out, as the man was identified and it was not the missing toddler he was seen with.
Scotland Yard released two computer generated photos of a mystery man in hopes that his picture would help identify who took the young girl from a Portuguese resort six years ago, after a reported sighting of the man was with who was thought to be Madeleine, was reported.
Article continues below advertisement
But after making contact with the man in question, authorities have concluded that he was nothing more than an innocent British man vacationing with his daughter that he was carrying home, Sky News in the UK first reported on Monday afternoon.
When contacted by police, the man sketched in the photos released on Monday agreed that he may be the person in the pictures and agreed to pose for a photograph so the two could be compared.
The photo coupled with the evidence his 2-year-old daughter at the time was wearing similar pajamas as the sketch, ruled him out.
"As you can see from the images we've put forward, both from what the man was probably wearing, and the actual physical location he was in, and the description of the child he was carrying, it is highly compelling," Detective Chief Inspector Andy Redwood told Sky News.
"We believe in a convincing way that this is not Madeleine's abductor."
Article continues below advertisement
However, there is still a second alleged sighting of Madeleine from that same evening with a different suspect and police have received more than 100 calls on it.
"These cases can get solved and that's what the public need to think about tonight," Madeleine's father Gerry McCann said during a live appearance on BBC's Crimewatch.
"We don't know what's happened to Madeleine, we don't know who's taken her. The best chance of finding her is by identifying (the person who took her)."