The Search For Madeleine McCann: Potential Kidnapping Suspect In CGI Photo Is New On Investigators' Radar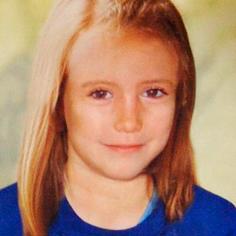 The search for Madeleine McCann, the then-3-year-old who went missing during a May 2007 family vacation in Praia da Luz, Portugal, continues to expand -- and will soon have a face to add it it -- and we've got all the details for you, right here on RadarOnline.com.
As we previously reported, reports surfaced Wednesday that officials will release a computer-generated photo of the individual suspected in the child's vanishing; we've now learned that the man who the image depicts is a new person of interest in the investigation, gleaned on information given to Metropolitan Police Service officers from new witnesses.
Article continues below advertisement
MPS authorities, asked about the CGI image, previously said they "will release the relevant material at the relevant time," which is believed to coincide with her parents scheduled TV appearance on the Oct. 14 edition of BBC's Crimewatch.
MPS Detective Chief Inspector Andy Redwood, the UK Mirror reported, has worked closely with the broadcasting company on a reenacted timeline of events, in hopes of gleaning new info from the case.
MPS officials released a statement Wednesday saying, "We are not prepared to discuss, comment or speculate on the content of the upcoming appeal in relation to the investigation into the disappearance of Madeleine McCann. This has been weeks in the planning and each element of the investigation must be set into the overall context of the appeal."
"We will be asking for help from the public in a number of countries, delivered through a series of public appeals. We will do nothing to jeopardize the effectiveness of these appeals and we have repeatedly stated that media speculation can be damaging to our efforts."