'38 Persons Of Interest' Announced In Missing Madeleine McCann Case By Cops Who Believe She's Still Alive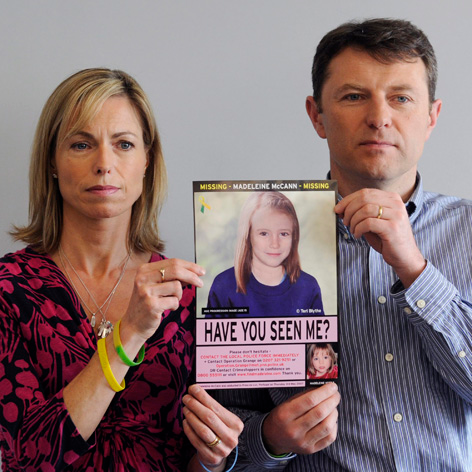 Six years after Madeleine McCann went missing during a vacation with her parents, Scotland Yard has opened an investigation into the case, and announced they are looking into "38 persons of interest."
Scotland Yard has been reviewing the case for the last two years and made it public on Thursday that they'll now be stepping up their effort with a formal investigation.
Madeleine's parents, Gerry and Kate McCann, called it a "big step forward" and are confident their daughter will eventually be found.
Article continues below advertisement
The McCanns were vacationing in Portugal in May, 2007, when the parents left Madeleine asleep in their room while they dined with friends at one of the resort's restaurants.
UK law enforcement initially didn't get involved because the disappearance didn't happen on their turf, but the fact that 12 of the persons of interest are UK nationals played a role in Scotland Yard's decision.
"Over the last two years what the review has told me is that there is no clear, definitive proof that Madeleine McCann is dead," Det Ch Insp Andy Redwood told the BBC.
"I still genuinely believe that there is a possibility that she is alive," he added.
Portugese officials closed the case years ago, with no resolution. They did, however, share their more than 30,000 investigative documents with Scotland Yard when the famed UK cop shop opened its review in 2011.
The UK cops have revealed that all 38 of their persons of interest were known to have been in Portugal when Madeleine went missing. The current whereabouts of the 38 is unclear.