Exclusive
Ke$ha Thrust Into Downward Spiral After Split From Secret Boyfriend, Music Video Director Darren Craig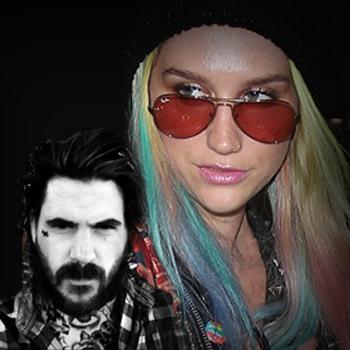 While Ke$ha battles an eating disorder and possible alcohol abuse in rehab, RadarOnline.com has exclusively learned a heartbreaking split with her secret boyfriend sent the "Timber" singer on a downward spiral that eventually landed her in a treatment facility.
According to an insider, Ke$ha, 26, was involved in a romantic relationship with her "C'mon" music video director, Darren Craig, for more than a year before the two split last summer.
Article continues below advertisement
"Ke$ha definitely was having some 'issues' since this past summer after breaking up with her boyfriend, Darren Craig," the insider told Radar.
"He's her video director that she was dating on the down-low for over a year. He WAS married with kids, and a really nice guy, but the last person you would probably see her dating; older divorcee with kids."
Ke$ha's distaste for her ex was evident during an interview she did last September with MTV in which she ripped Craig — without naming him — as the inspiration for her new song, "U Suck Ass."
"Right now my new songs are more dude-oriented, because I recently had this boy just be a total piece of sh*t, douchebag piece of garbage to me," Ke$ha vented. "He's just a lying sack of sh*t, balls, sh*t-filled ballsack, he's just a giant pair. And he has a tiny penis, and he sucks real bad, so I'm writing about that."
But she didn't stop there — hitting below the belt.
"I blocked him, because he was being such a f**king psychopathic piece of garbage dogsh*t. So I wrote a song called 'F**k You,' but then that title was already taken, so 'U Suck Ass' is another title. It's talking about fake orgasms every time I had sex with him, and how I pawned all the diamonds he bought me in Vegas and bought some Chanel earrings."
Now, the Tennessee-native has ended up in Timberline Knolls in Illinois — because the insider says she turned to alcohol after the toxic breakup with Craig.
"She's in rehab for a dual diagnosis. She definitely has some emotional issues, bad anxiety attacks and mood swings," the source told Radar.
"Once last year her team had to charter a private jet to get her to show in Syracuse because she had a breakdown and refused to go. Drinking was a way of self-medicating for her."