Kanye West Alleged Battery On Loud-Mouthed Teen 'Sounds A Lot Like What I Heard,' Admits Matriarch Kris Jenner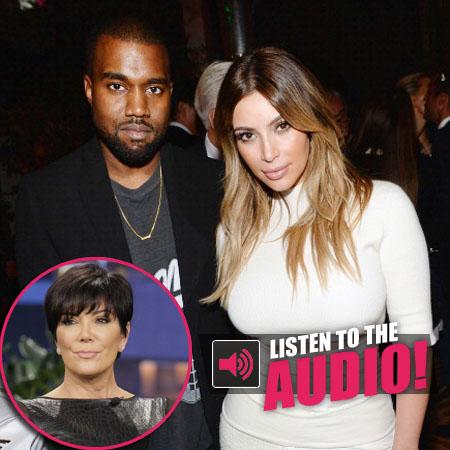 Article continues below advertisement
"Well, that sounds like, a lot like what I heard," she says.
"I do know that how it started was this person got really a lot of racial, hateful, horrible things that he was saying and I think that's where it started. I'm not quite sure how it ended."
They Really Did Say It! 50 Outrageous Kardashian Quotes
Jenner says she's been on a whirlwind press tour and hasn't been able to speak directly with West or her daughter Kim about the incident yet.
"I got wind of this last night because I'd been out of town, and I've literally been doing some press all day today and have not been home so I haven't talked to anybody to give you a better update," she says.
"But I think that what happened was that somebody got really out of line."
Regarding the N-word allegedly being thrown at the pair by the teenager, Jenner says, "Apparently many times. Very hateful person."
Article continues below advertisement
https://media.radaronline.com/brand-img/wp-content/0x0/2014/01/kris-jenner-on-kanye-27s-assault-2dayfm-breakfast.mp3
So how did she learn about the controversial attack that called for the Beverly Hills Police to show up? Google Alerts, sort of.
"One of my people that work in my office, my guy Matt, was the one who alerted me. But I do have Google alerts!" she admits.
"Because sometimes that's how I keep track of these kids because they're everywhere. And if I don't have my little Google alert every morning, how am I gonna keep up with these Kardashians?"
https://media.radaronline.com/brand-img/wp-content/0x0/2014/01/kris-jenner-on-google-alerts-2dayfm-breakfast.mp3
Meanwhile, Kim defended West telling pals she's "proud" of her baby daddy with a source telling RadarOnline.com, "Kim loves that her man is protecting her. Unlike Kris Humphries, whom she never felt had her back, Kim is telling people that Kanye is a real man."
As RadarOnline.com exclusively reported, West is under investigation for felony assault and battery because of the N-word scuffle with the 18-year-old on Jan. 13.
West's criminal record, including a misdemeanor no contest plea to battery of a photographer in 2008 and pending battery case stemming from an altercation of a paparazzo, are "absolutely going to hurt him in the Beverly Hills Police Department's investigation into his actions," a law enforcement source told RadarOnline.com.
"He has had enough time to grow and learn from his past mistakes, but he can't. The case will be reviewed once it's submitted to the D.A.'s office and he will be charged accordingly. There is no way he is not going to be in this incident."