Kanye West Alleged 'N Word' Scuffle: Prosecutors Launch Investigation For FELONY Assault & Battery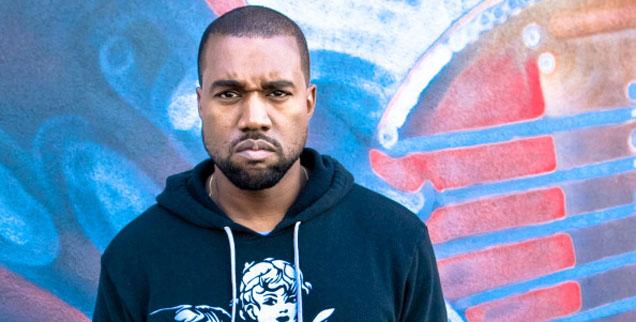 Kim Kardashian's baby daddy Kanye West is under investigation for felony assault and battery after allegedly hitting an 18-year-old taunted Kim with racist and homophobic slurs, RadarOnline.com is exclusively reporting.
The Yeezus rapper reportedly attacked an 18-year-old who mouthed off to the reality star outside a Beverly Hills chiropractor's office when the teen started allegedly made derogatory remarks to her about the paparazzi following her, saying: "F**k these fa**ot-ass n****rs."
Article continues below advertisement
The Keeping up with the Kardashians star reportedly told him not to use the N-word and he unleashed a torrent of expletives at her, allegedly yelling "F**k you b*tch. Just trying to help you. Shut up n****r lover, stupid slut."
Kanye's criminal record, including a misdemeanor no contest plea to battery of a photographer in 2008, pending battery case stemming from an altercation of a paparazzo, are "absolutely going to hurt him in the Beverly Hills Police Department's investigation into his actions," a law enforcement source told RadarOnline.com.
"No, this young man shouldn't have said those disgusting things, but this is America … the fact that Kanye went on his own will into a place of business, and got in someone's face and allegedly hit could result in him being charged with felony assault and/or battery. It all will depend on the severity of the injuries, and Kanye's version of events, if he chooses to cooperate."
The police insider continued, saying that "the perplexing fact that seems to be emerging, is that Kim called Kanye on his cell phone and told him what happened, and he came rushing over; he willfully went into that office, and confronted the victim.
Article continues below advertisement
"There are no security cameras in the waiting room of the chiropractor's office, but there are cameras in the building that likely caught the aftermath. Kanye and Kim didn't stick around to talk to the cops after they had been called."
Gloria Allred represented a photographer who was involved in an altercation with West last year, in which the singer was charged with battery.
Allred exclusively told Radar, "The words that were allegedly spoken were racist, sexist and homophobic and are reprehensible. While we condemn the words that were reportedly uttered by the 18-year-old, we cannot ignore the fact that this is one more time that Kanye West is engaged in an incident in which he allegedly physically attacked another individual.
"We believe that there should be a full and complete investigation into what happened and a determination as to whether Mr. West may have broken any laws in this incident. Mr. West needs to get himself under control and stop using physical force as his method of choice to resolve whatever issues or problems he believes exist. While we would never condone someone taunting Mr. West or his wife by using racist, sexist or homophobic terms we believe that he certainly has the ability to call the police and that unless he is being physically attacked he needs to keeps his hands to himself. Mr. West, just because you are a celebrity that does not give you the right to use your fists as a weapon."
Our source went on to say that "what is truly distressing is that Kanye just doesn't think the law applies to him.
"He has had enough time to grow and learn from his past mistakes, but he can't. The case will be reviewed once it's submitted to the D.A.'s office and he will be charged accordingly. There is no way he is not going to be in this incident."