'I'm Putting My Life At Risk!' Kanye West Says Of His 'Yeezus' Tour, Compares Himself To A Cop & Fighting In War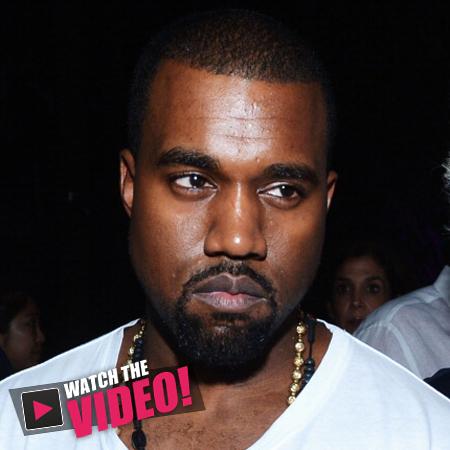 Kanye West has done it again.
The controversial rapper told a radio host on Saturday night that during every concert he puts on he's risking his life -- as much as a police officer or someone at war, and RadarOnline.com has the video footage.
Speaking with SaturdayNightOnline.com host Garrett, West gets into the creativity behind his Yeezus tour, and particularly the mountain piece.
"Like, I'm just giving of my body on the stage; I'm putting my life at risk, literally!" West said.
Article continues below advertisement
"When I think about when I'm on the 'Can't Tell Me Nothing,' and 'Coldest Winter' moment, like that mountain goes really, really high. And if I slipped... You never know. And I think about it. I think about my family and I'm like, wow, this is like being a police officer or something, in war or something."
With concerts on his tour scheduled through Dec. 23, West explains he has a job to do and one day he hopes daughter North West will know what he and baby mama Kim Kardashian went through for her.
"Like you literally going out to do your job every day, knowing that something could happen. Something can happen to you," he said.
"I'll explain to my daughter my one day, that me and her mother, we had to fight for this position that we'll finally have."
The Yeezus tour must be stressful on West, because during a Tampa, Fla., show a couple weeks ago he stopped the show after only three songs, demanding the lights be turned off, spewing an expletive rant at his tech crew and storming off stage.