Exclusive
Kanye West Allegedly Punches Teenager For Using N-Word, Homophobic Slur Against Kim Kardashian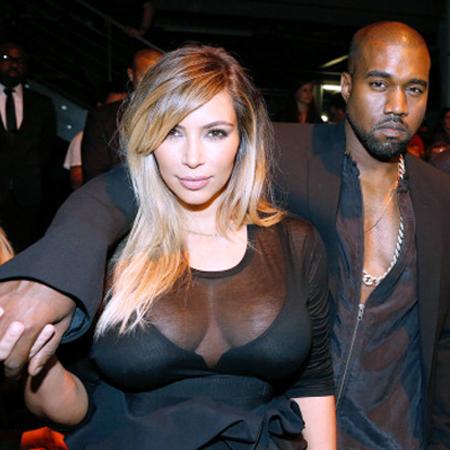 Kanye West is starting off the new year with a bang – allegedly punching an 18-year-old after he allegedly yelled racist and homophobic slurs at his fiancée and RadarOnline.com has exclusive details about how the incident could affect his other pending legal issues.
The Yeezus rapper reportedly attacked an 18-year-old who mouthed off to Kim Kardashian outside a Beverly Hills chiropractor's office when the teen started allegedly made derogatory remarks to her about the paparazzi following her, saying: "F**k these fa**ot-ass n****rs."
Article continues below advertisement
The Keeping up with the Kardashians star reportedly told him not to use the N-word and he unleashed a torrent of expletives at her, allegedly yelling "F**k you b*tch. Just trying to help you. Shut up n****r lover, stupid slut."
Kim reportedly called her Kanye on the phone and the teenager allegedly yelled "F**k you n****r," and when her fiancé arrived he reportedly went into the office where the teenage male was waiting and started punching the guy.
The Beverly Hills cops were called to the scene and are investigating the incident.
RadarOnline.com has learned that the Los Angeles City Attorney could ask for increased bail over this new incident in the assault charges case where he was involved in an altercation with a paparazzo at LAX.
Stay with RadarOnline.com for updates on this situation.
UPDATE — 4:46 p.m. PT: Gloria Allred, representing a photographer who was involved in an altercation with West last year, in which the singer was charged with battery, exclusively told RadarOnline.com, "The words that were allegedly spoken were racist, sexist and homophobic and are reprehensible.
"While we condemn the words that were reportedly uttered by the 18 year old, we cannot ignore the fact that this is one more time that Kanye West is engaged in an incident in which he allegedly physically attacked another individual. We believe that there should be a full and complete investigation into what happened and a determination as to whether Mr. West may have broken any laws in this incident. Mr. West needs to get himself under control and stop using physical force as his method of choice to resolve whatever issues or problems he believes exist. While we would never condone someone taunting Mr. West or his wife by using racist, sexist or homophobic terms we believe that he certainly has the ability to call the police and that unless he is being physically attacked he needs to keeps his hands to himself. Mr. West, just because you are a celebrity that does not give you the right to use your fists as a weapon."