Kanye West Charged In Paparazzo Attack, Grand Theft & Battery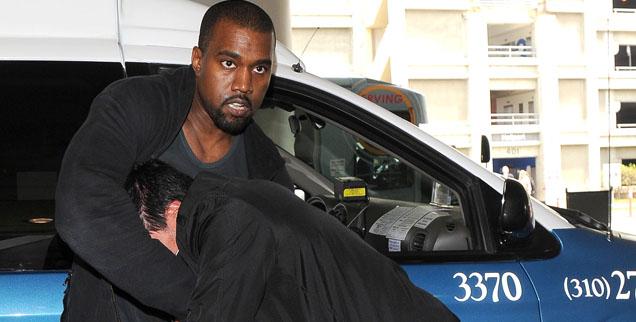 Kanye West was charged on Friday with attempted grand theft and criminal battery for the alleged attack on a paparazzo in July, RadarOnline.com is reporting.
While trying to snap photos of Kim Kardashian's beau, a clearly irritated West pounced on a photographer at LAX — leaving him injured and requiring a hospital visit.
Kanye "shoved the photog to the ground and yelled at him after trying to take a few snaps," a photo agency at the scene claimed.
Article continues below advertisement
"Kanye came out of the terminal and attacked the videographer by allegedly grabbing his shoulders and punched him. The paramedics were called to the scene and the victim was rushed to the hospital."
It was just one incident in a string of violent encounters with paps in recent months.
In May, West went on a verbal rampage against one photographer after he cracked his head on a street sign.
West faces a maximum of one year in jail and will be arraigned on October 10.