Exclusive
Justin Bieber Mystery Woman 'Kristina' Revealed: Woman Who Selena Gomez Ranted About In Leaked Messages Is Pop Star's Secret 'Hook-Up'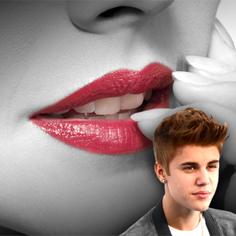 In the epic text message spat between Justin Bieber and Selena Gomez — during which she branded him a "drug addict" who needed to "go to rehab" — the "Come & Get It" songstress made it clear she knew about another woman in her lover's life.
"I know all about Kristina btw (by the way)," Gomez wrote in the leaked messages obtained exclusively by RadarOnline.com, before telling her 19-year-old boyfriend: "F*** you."
Article continues below advertisement
After she left with a group of friends, the egg incident happened, then Bieber invited "Kristina" and another female friend over.
Bieber's pal "Lil Za hooked up Kristina's friend Lynn while Justin got it on with Kristina," a source said. "The party raged on."
Added the insider, "It was not until afterwards that Selena found out about Kristina."
When confronted via text message, Justin wrote to his on-again, off-again girlfriend since 2011: "Nah. Go f*** someone else. Keep that talentless p**** away from me!"
Article continues below advertisement
As RadarOnline.com previously reported, Bieber's neighbor, Jeffrey Schwartz, summoned cops authorities to their posh neighborhood at around 7:30 PM on Jan. 9, after he saw the "Baby" singer pitching the eggs at his front door.
The neighbor said he ventured out to his balcony, where he spotted the Canadian singer tossing the eggs and asked him, "What the hell are you doing?"
At that point, Schwartz has alleged that Bieber began chucking the eggs at him, as they yelled at one another, until the Biebs retreated back into his mansion.
The neighbor gave his account of the incident to police, who took an incident report on the matter.
Five days later, eleven sheriff cars — along with a battering ram unit — returned to Bieber's mansion early in the morning, to execute felony a search warrant and obtain video from star's security cameras that might show what happened days earlier.
As part of their investigation, police arrested Bieber's pal Lil Za for felony drug possession after they allegedly found Ecstasy and Xanax, but lab tests have not yet confirmed that.