Courtney Stodden No Longer Under Same Roof As Ex Doug Hutchison, Now Aiming For Her Own Reality Show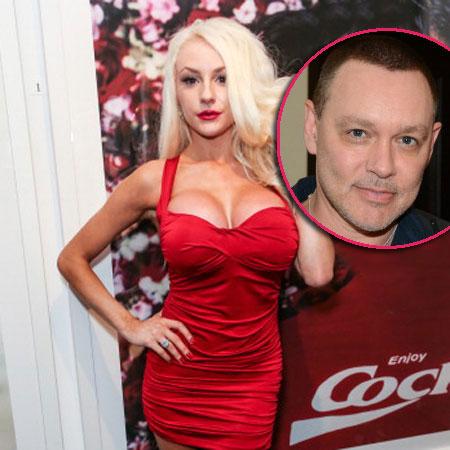 Courtney Stodden has finally moved out of estranged husband Doug Hutchison's Southern California abode, in a roundabout way, and we've got all the latest updates on the bombshell for you right here on RadarOnline.com.
"She moved into the studio apartment next door to the house she and Doug rented together," a source told Celebuzz. "But Doug still lives in the main house. They're not divorced yet, so she'll stay there until they figure out how they want to proceed with things."
Article continues below advertisement
With the marriage in her rearview mirror, Stodden's focusing on "multiple on-camera projects, one of which is her own show," with a mind on a network vehicle.
The former Teen Bride has also inked a development deal with World of Wonder Productions, the company behind programs such as Million Dollar Listing, Tori & Dean: Inn Love and RuPaul's Drag Race.
In the meantime, Stodden looks to continue on the dating trail as well, most recently on Monday, on a first date with agent David Weintraub at West Hollywood's Dan Tana's.
"Friends set them up on a blind date," an insider told the site. "It was their first date and it went pretty well. She likes him and he's been smitten with her, which is why he wanted the set-up. But they were just getting to know each other."
Courtney had previously been seen out with a PR executive Edward Lozzi in November of last year, and a young model named Ray Richard in December.