Courtney Stodden Draws Up Bizarre 'Separation Agreement' With Doug Hutchison As They Continue Living Together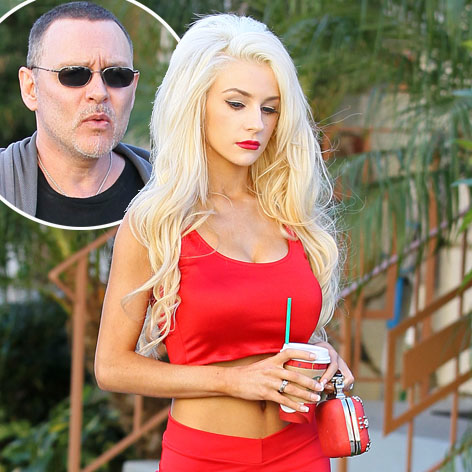 Courtney Stodden and Doug Hutchison have signed off on what can only be described as a bizarre "separation agreement."
Neither Stodden, 19, or Hutchison, 53, has filed for legal separation in the courts.
Instead they had their entertainment attorney, Cervantes Entertainment Law, compose a statement letting the public know the status of their marriage.
In a copy obtained by the UK's Daly Mail, the agreement sets out that Stodden and Hutchison are going to "live separate and apart" as if they'd never been married in the first place.
Article continues below advertisement