Exclusive
CIA Whistleblower Reveals Hollywood Megastar Once Asked Government For $50K Of Cocaine To Act As Secret Agent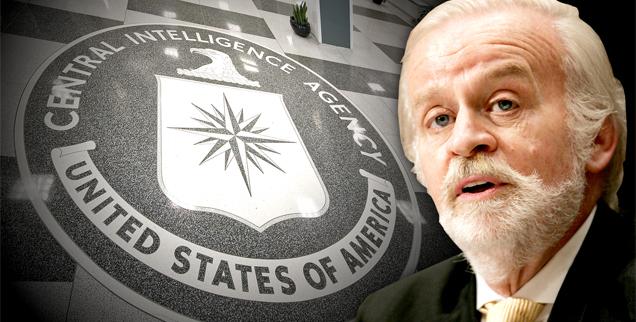 Hollywood double agents might want to watch their backs.
In an utterly unprecedented move, 34-year CIA employee John Rizzo is breaking the organization's code of silence to expose the government organization's darkest secrets for the very first time.
Chief among his bombshell revelations is the suggestion that Hollywood and Washington are much closer than anyone has previously thought: exchanging money, information -- and in one staggering case -- a request for $50,000 of cocaine!
Article continues below advertisement
In his new book, Company Man: Thirty Years of Controversy and Crisis in the CIA, whistleblower Rizzo, who served as the acting general counsel for the entire CIA, admits, "the CIA has long had a special relationship with the entertainment industry, devoting considerable attention to fostering relationships with Hollywood movers and shakers: studio executives, producers, directors and big-name actors."
"There are officers assigned to this account full-time," he reveals, adding many Hollywood denizens offer up information to their country -- at a price.
Movie industry vets are "receptive to helping the CIA in any way they can," Rizzo claims, "probably in equal parts because they are sincerely patriotic and because it gives them a taste of real-life intrigue and excitement."
On the other hand, for the government, "their power and international celebrity can be valuable," Rizzo explains. "It gives them entrée to people and places abroad. Heads of state want to meet and get cozy with them."
Article continues below advertisement
"But things can get complicated," he admits.
In one instance, Rizzo claims, the agency was approached blindly by "a major film star at the time" who "somehow knew that another big star's production company had an association with the CIA's clandestine service over the years … Now this guy was offering his own name and services to us. Free of charge. Anything he could do. Just out of patriotic duty."
But it wasn't exactly a case of no-strings-attached, Rizzo would soon find out.
"As our guy related his story, I wondered to myself, why is he telling me this?" he admits. "It all sounded perfectly fine to me. It was kind of cool actually. And then he got to the kicker."
"There is one little kicker," Rizzo claims his underling said. "The actor refuses to take any money, but he told us that instead all he wants of us is to score him the best fifty-thousand-dollar stash of cocaine we can find. He seems to think we can get the real primo stuff. So that's why I'm here. Is it ok for us to do it?"
Article continues below advertisement
"'Uh, no,'" I managed to get out of my agape mouth," Rizzo remembers. But the other agent wouldn't back down from the potential deal.
"We know a way to get some easily,' our guy added hopefully," Rizzo writes. "I definitely wasn't eager to learn how, so I just repeated my response 'No. No way. Forget it.'"
"I later learned that the actor did provide some assistance to the CIA on a particular project," he admits. "I was assured that his services were totally gratis."
Any guesses as to the identity of Hollywood's most patriotic coke find? Rizzo says the CIA wouldn't let him name the actor in his book, which is on sale now. But let us know your best guess in the comments!