Top Secret Surprise! Bachelorette Desiree Hartsock's Hottie Brooks Forester's Dad Was A DEA & CIA Informant, He Says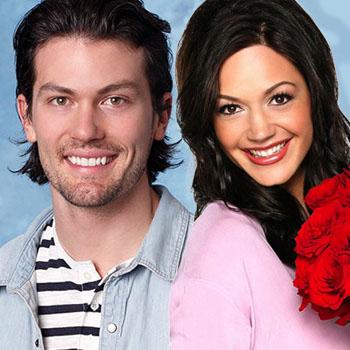 Adorable Bachelorette Desiree Hartsock is putting her heart on the line to find a new love and she was touched by her suitor Brooks Forester's heartbreaking story about being abandoned by his father but an explosive new report in The National Enquirer reveals his dad's shocking top secret reason for leaving his son.
On the hit reality show Brooks emotionally told Desiree, 27, that his parents divorced when he was 13 and he had been angry with his father for years.
Article continues below advertisement
Vying for a final rose, the admission was a moving moment for the potential lovebirds, but Brooks' father explained to The Enquirer what he was really doing was classified.
Gary Forester, 72, revealed the stunning reason why he left his family behind in Boise, Idaho, to move to Costa Rica – he was an informant for the feds!
He said he moved to Central America for a job offer, but it just happened to be top secret.
"I am a homeopathic doctor, so I took a position down there…but I was also an informant for the CIA and DEA."
For more details about Brooks' father's "fascinating and also dangerous" job in Costa Rica and what his relationship is like with his son now pick up the latest issue of The National Enquirer on newsstands Thursday.